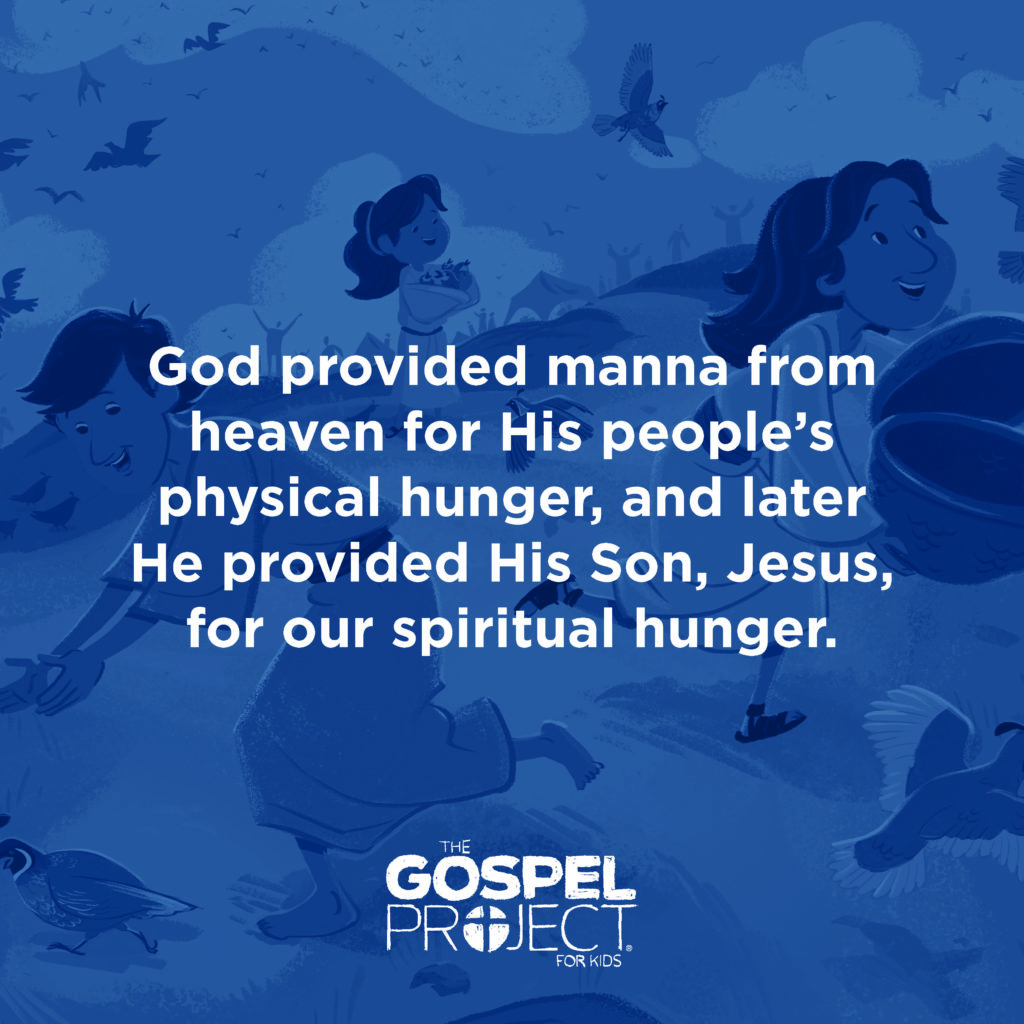 Most of us don't know what hunger really is. Oh, we know what it is to be
hungry
, but we don't know
hunger
. We are aware of it, of course, but we have not experienced it. And that might not be a good thing. To me, there is a distinction between being hungry and experiencing hunger. We all get hungry, but hunger is a protracted time of being without food and experiencing food scarcity. Because you are reading this on the Internet, that clues me in that you likely have an abundance of food nearby, after all, you can afford WiFi service and a computer. And even if your pantry is pretty bare, you are likely in the United States where we are wealthy beyond belief compared to the rest of the world. We complain that our cupboards are bare, when in reality they have a supply of food many could only dream of. From a physical perspective, hunger is foreign to us, and that is a good blessing from God. But it is a different matter from a spiritual perspective.
Hunger: A Tool to Develop Trust
In today's session we encounter the Israelites complaining (as was their norm) of hunger. They were not just hungry, they were in hunger. They were in the wilderness and food was scarce indeed. So they went to Moses and griped to him and to God. God, demonstrating His unfailing grace and patience which Israel would see quite a bit of, provides food for them in the form of manna. But there is a catch—at least from Israel's perspective. The manna they collected would only last for one day—they would need to collect more each morning. And above that, they would not be able to collect manna on the Sabbath, they would collect a double portion the day before. As God is providing for His people, He is also teaching them to trust Him. Can you imagine the temptation to store up manna—a sure source of food in a wilderness of scarcity—each day? And that is what some tried, only to fail as the manna went rancid overnight. God's provision of manna was designed to teach the Israelites that He was going to provide what they needed when they needed. They could trust Him. It is a lesson they didn't learn.
Hunger: A Tool  for God
But there is another level of God's use of food here to teach His people—and by extension us. We don't see it here, but much later, in John 6, when Jesus refers back to this event to talk about a greater hunger—spiritual hunger. And this is why it might not be the best that we have never experienced hunger. Christ's point is that hunger—the desperate need for food that becomes a person's top priority far and away—helps us understand our spiritual condition. For those of us who have only been hungry, we cannot grasp the fulness of Christ's point. That is not to say we cannot understand it to a degree. But we cannot relate to the fullness of this imagery of being spiritually starved. This is where the spiritual discipline of fasting comes in. (Full disclosure: I have fasted a few times but this is not a strong discipline for me.) In fasting, we go past being hungry and experience hunger. We deprive ourselves of food with the intention of turning our attention away from satisfying our physical hunger toward experiencing spiritual hunger and finding greater satisfaction for it. Our physical longing for food helps us understand our spiritual longing for God.
Christ: The Only Satisfaction for Our Hunger
It was not accidental that God led His people into the wilderness. He knew they needed food to live. He wanted them to be in a place of desperation where only He could provide for them. The connection to Jesus' words in John 6 is apparent. Just as God was the only way to satisfy His people's physical hunger in the Exodus account, Jesus is the only way to satisfy our spiritual hunger. In Christ, and Christ alone, we find complete satisfaction. We've talked quite a bit about hunger to this point; it is time to talk about feasting instead. We have been invited to draw near to the table and feast on Christ any time we want and as much as we want. What a privilege we have been given! The satisfaction our souls long for is right there in front of us. In Christ, we never need to hunger. This is what we want our kids to see—that spending time each day in the Word, praying, and worshiping is not a chore, but rather a wonderful gift and blessing from God.
Going through the wilderness was not necessary for Israel's salvation, but it was necessary for their sanctification."—Philip Graham Ryken [1]
Preschool Tip:
 For preschoolers, the big idea to convey is that God loves us and provides for us. This is a critical building block for them to understand that God provided Jesus for us. This session also might offer you the opportunity to talk about why many Christians pray before meals. Praying for our food is one way we can remember to thank God for all of His provision in our lives.
Kids Tip:
 As you drive toward application this week, consider encouraging your kids to skip a meal. Fasting is generally not recommended for children because of physical concerns, but skipping one meal, with parental permission of course, is a way that your kids can stretch themselves and experience a deeper feeling of hunger than they normally might. If you do suggest this, be sure they understand what fasting is and that they do not boast if they fast a meal. [1] Philip Graham Ryken,
Exodus: Saved for God's Glory, in Preaching the Word
(Wheaton: Crossway, 2005), 414.