gospel foundations
A ONE-YEAR JOURNEY THROUGH THE STORYLINE OF SCRIPTURE.
Comprehensive, Concise, Christ-Centered
---
From cover to cover, the Bible is the story of God's plan to redeem sinners through Jesus—the gospel. Gospel Foundations tells that story. From the creators of The Gospel Project, this six-volume resource is comprehensive in scope yet concise enough to be completed in just one year. Each seven-session volume is video-enhanced to help your group engage in discussion with a clear understanding of how each text fits into the storyline of Scripture.
Features
---
One-year, video-enhanced overview of the gospel storyline of Scripture
Separate age-appropriate editions for adults and students
Six volumes of study that clearly separate the thematic elements of the gospel story
Seven small-group sessions per volume with accompanying videos that enable participants to engage with the story of Scripture
Individual study opportunities for ongoing spiritual growth
Promotional content and video
Leader tools to help facilitate the group experience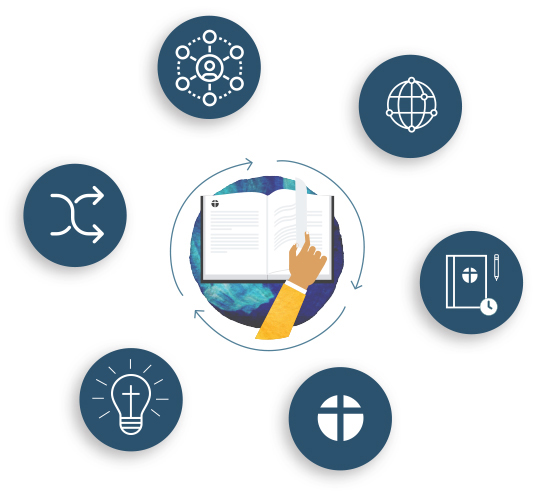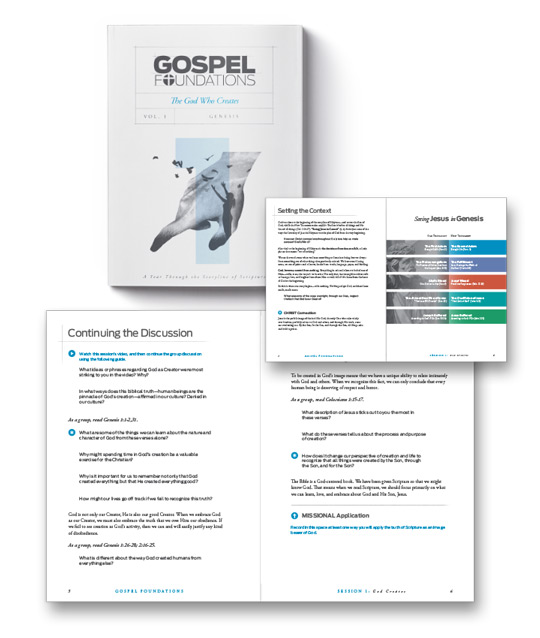 See What's Inside
---
Browse through the first session and get a feel for how Gospel Foundations works. No signups or purchase necessary.
Watch the First Session Video
Watch the video from the first session of Gospel Foundations for students and adults, "In the Beginning".
Product Family
Gospel Foundations is available for students and adults. Learn more about all the resources available for this gospel-centered study.