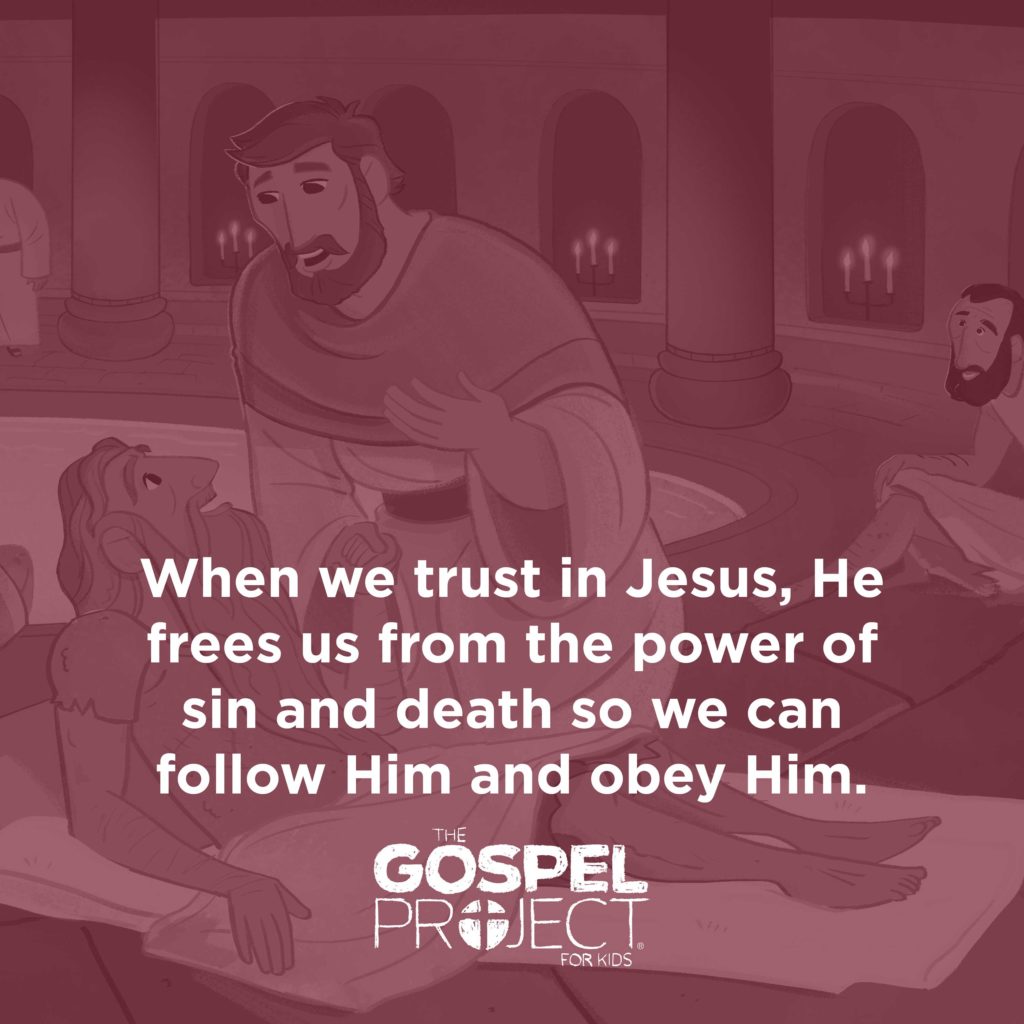 I think I have shared some about my lawn mower struggles (yes, first-world problems). Welp, we have experienced a fresh batch of these struggles in the Dembowczyk home—actually, in the yard to be more precise.
Last weekend, our riding lawnmower died (again). It wasn't starting a few weeks ago, so I had just put a new battery and solenoid (whatever that does, but the internet suggested it) in it which seemed to do the trick. But then just about two weeks later, in the middle of mowing, we stopped it and it would not start again. Dead as a doornail. We hooked it up to a starter (one that has worked in the past) and still nothing.
I stared at the engine for a while (as if that would help) and finally concluded that I had no idea what the problem might be. So I grabbed our push mower—the one with the self-propelled feature that is broken—and started to push mow the rest of the year. But then about five minutes into that, the mower came to an abrupt stop. I yanked the starter cord and it wouldn't turn over. So I unhooked the spark plug (safety first), and turned the mower on its side to see that the blade had hit something and part of it was now at a 90 degree angle.
I took all this to be God's way of telling us that we should not mow that day—we should be inside drinking coffee. My wife read it differently—that we should buy a new mower. A couple of hours later, I was finishing mowing with a new battery push mower.
Have you ever had a time like this when you reached a point of helplessness? I was staring at two broken mowers with no way to fix them and finish mowing. There was nothing I could do. Yes, my problems are first world problems, but they help me—at least to a degree—to understand the man who could not walk in John 5.
"Missing" Some Verses
But first a tangent. Depending on what Bible translation you are using, you might notice that the verses jump from 3 to 5. Where's verse 4?
Part of verse 3 and verse 4 are one of the handful of what we could call disputed passages (the ending of Mark is the longest and most known). Your Bible should have a footnote explaining that some manuscripts include this ending of verse 3 and verse 4: "waiting for the moving of the water, 4 because an angel would go down into the pool from time to time and stir up the water. Then the first one who got in after the water was stirred up recovered from whatever ailment he had."
So what is the story with these disputed passages? To answer that, we need to go way back to the original writings of Scripture.
Think of the actual scrolls of John's Gospel. These are what John (or the amanuensis he dictated to) physically wrote on. After writing this original "autograph", copies, or "manuscripts" would have been made and shared with the different churches. Then, copies of those copies would have been made to spread the Gospel even further.
But over time, many of these scrolls decomposed, were lost, or were destroyed by edicts of different Roman emperors. As a result, we have no original autographs of any book of the Bible—but we do have many, many different manuscripts.
The problem is that sometimes the manuscripts do not agree. Generally, the disagreements are extremely minor (such as the spelling of a word). But at times they are more significant—such as here with the ending of verse 3 and verse 4. Some manuscripts include those verses, others do not. So either, some accidentally left them off, or others added them for some reason.
The job of the scholars, then, is to analyze the evidence and determine what the original included. They do this by considering the quantity of the manuscripts (do most not have these verses, for example?), which manuscripts are earlier (which should be more reliable as they are closer to the original autographs), and the geographic diversity of the manuscript evidence (if all the manuscripts that include verses 3 and 4 are from one city, for example, that might be a clue that they were added there for some reason).
In this case, the scholars overseeing the CSB, for example, determined that it is more likely that these verses were added at some point by a scribe who believed an explanation of what was happening in verse 7 was needed. But, to be fair, they deemed a footnote was needed.
With all of that said—for your edification and perhaps if a kids asks in class—don't let this cast any doubt on the reliability of Scripture. If anything, this gives me greater confidence in seeing the due diligence of those who work on translations. Also, know that there are only a handful of these disputed passages and none include content that would change core doctrines either by their inclusion or exclusion.
Missing Many Opportunities
OK, back to the account itself. I feel for this man and how helpless he was. The man was unable to walk for 38 years and had been at the pool for a long time, but was unable to get into the waters. I can only imagine how frustrating that was for him. How discouraging. How disheartening.
You can sense that he may have given up in his response to Jesus' question. When Jesus asked if he wanted to get well (a curious question in of itself), the man didn't answer with a simple "yes" but rather explained his frustrating predicament.
Even with the potential explanation of the disputed passage here, we still don't quite know what is going on with this pool. Some believe it may have been a work of God—that God was using these waters to heal miraculously. Others wonder if something more natural was at play—that these waters were therapeutic in some way. Still others suspect this was all superstition—a placebo effect at best. I suspect John does not explain this to us because it was not the point of the encounter. Jesus was.
Missing the Savior
At this point, Jesus draws the man's attention away from the pool and onto Himself. Jesus told the man to do three things: (1) get up, (2) pick up the mat, and (3) walk. And that is exactly what happened. Another amazing miracle.
But notice how the account wraps up in verse 16. The Jewish leaders wanted to persecute Jesus for this miracle. Why? Because he did this on the Sabbath. And what was the problem with that? The mat. When Jesus told the man to pick up the mat, in the Jewish leaders' thinking, He was commanding the man to violate the Sabbath. They considered carrying a mat work—and that was forbidden on the Sabbath.
Let's be clear, Jesus did not command the man to do anything that would have violated the Sabbath. Jesus would never command someone to sin. Instead, it is more likely that Jesus told the man to pick up the mat (an act that Jesus didn't have to include) on purpose—because He knew this would get the attention of the Jewish leaders. Jesus wanted those leaders to experience the tension of this miracle—a tension they created. The Jewish leaders saw a man healed by a miracle and that forced them to consider that there was something different about Jesus, but His actions also pushed back against what they held dear—their legalistic behaviors.
What the leaders should have done was recognize that their thinking about how their conduct pleased God was wrong and instead turn to Jesus for the right answers. But that is not what they did. Instead, of rejecting legalism, they rejected Jesus. The man who was lame was freed from his disability and later in John 5, of the power of sin. But the Jewish leaders continued to be enslaved to their wrong thinking about God. In the end, they were the ones who were truly stuck.
When Christ came up to Jerusalem, he visited not the palaces, but the hospitals; which is an instance of his humility and condescension, and tender compassion; and an indication of his great design in coming into the world, which was to seek and save the sick and wounded." — Matthew Henry

Matthew Henry, An Exposition of All the Books of the Old and New Testament, vol. 4 (London: W. Baynes, 1806), 526.
Tips for Teaching this Week's Session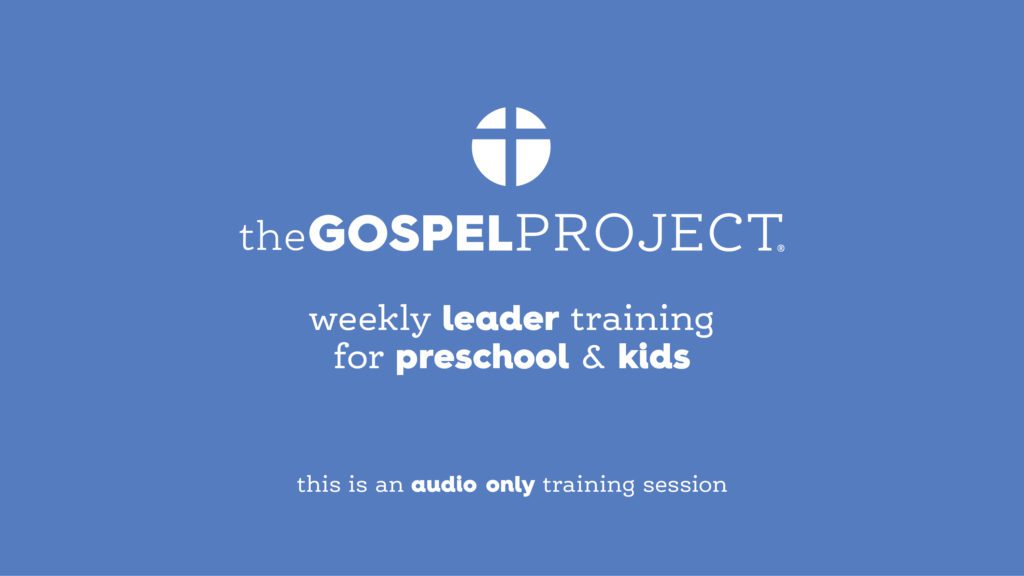 Every week, members of The Gospel Project for Kids team offer guidance to help you as you prepare to teach every session to preschoolers and kids. Listen in as we discuss:
The big idea of the session
Any areas of caution or requiring additional prep time
What we hope God will do through this session
Podcast (kidsleadertraining): Play in new window | Download
This training is available on Ministry Grid, Apple Podcasts, Spotify, Stitcher, and other podcast platforms.