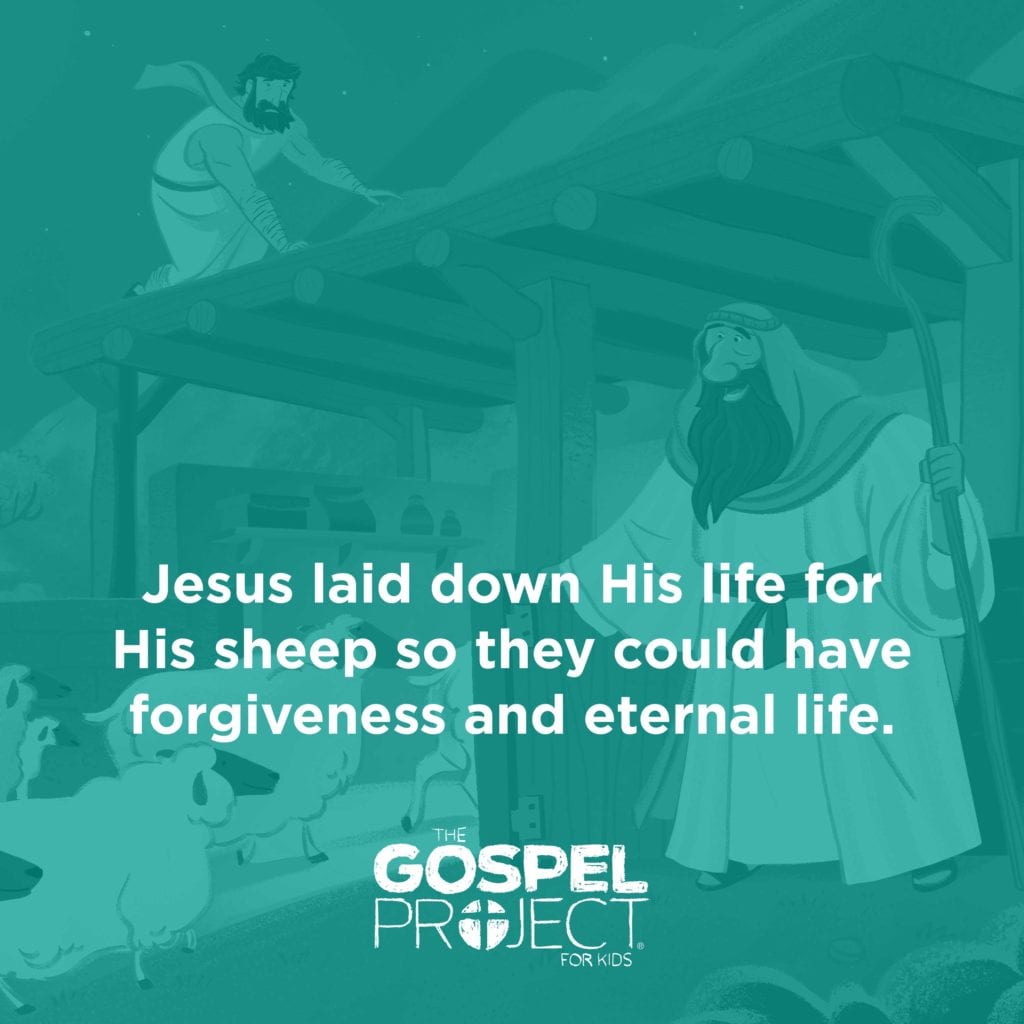 I'm not a farmer. Not even close. One time I was speaking to a group of students in rural Florida farming community and mentioned that I saw watermelons being dug up for harvest. The students being students didn't hold back their snickers and outright laughter. When I later asked someone what had happened in that moment, he patiently explained that watermelons grow on the ground, not in the ground.
I didn't make any more agricultural comments the rest of my time serving in that region.
If you are like me, then many of the illustrations Jesus used in Scripture don't quite connect fully. Oh, we can get the gist of them, but we cannot appreciate them as deeply as today's farmers can, and most of the original listeners did. But we should not lament the depths that we might not get, because the gist that we do get is powerful and beautiful.
We may not understand all of the nuances of shepherds, sheep, and shepherding that Jesus brings to bear in John 10, but there are three profound truths that are diminished in no way because of our limited understanding.
The Good Shepherd Provides Relationship (v. 3-4)
From what I understand, sheep do know the voice of their shepherd which enables them to be mixed together with other flocks. When a shepherd wants to leave, he calls for his sheep and they know his voice and follow him, leaving the other sheep behind waiting for their shepherd to call.
This is interesting and it matters, of course, but don't miss the bigger point here—relationship is expressed. While that relationship between shepherd and sheep may not be very intimate, the relationship between Jesus and His followers that He illustrates here surely is.
As we partner with parents to disciple kids, we need to be diligent not to teach Jesus as an abstract doctrine, but rather as a real person. This is an easy trap to fall into. We teach the idea of Jesus without teaching the person of Jesus. Kids need to understand—we need to understand—that Jesus is a person. He is real. He lived. He breathed. He ate. He slept. And He suffered and died before being raised back to life. We are not inviting our kids to understand Jesus, but to know Him. The former is good, but the latter is beautiful.
What we see here is Jesus affirming that He intends to have a personal relationship with His sheep—His followers. He knows us, and we are to know Him. Not know of Him, know Him.
Maybe you have fallen into the trap of teaching the idea of Jesus more than the person of Jesus. It's never too late to make the critical pivot to teach Jesus the right way. This week offers a great opportunity to sit in this first big idea for a while—we are to know and be known by the person Jesus Christ. And one day, all who trust in Him, will be embraced by His very real arms, feeling His very real breath on our necks, as He embraces us, pulls us close, and tells us, "Well done, my good and faithful servant. Welcome home, friend."
The Good Shepherd Provides Salvation (v. 7-9)
From what I understand, sheep are not the smartest creatures around and will easily fall into a ditch, fall into a river, or find some other creative ways to die without a shepherd there to save them. No wonder why sheep is a common image used to describe people. Are we any better?
Loving our kids compels us to help them see how much of a sheep each one is. Just as we are. Love means being real. Being true. Being vulnerable. Sure, it is more fun to tell kids how great they are (and there certainly is a nuanced truth to that and it is critical they hear that), but it is more important to tell them how helpless and dead they are without Jesus. We want our kids to feel like spiritual drowning victims—gasping for air in despair in desperate need of rescue—not like spiritual sun burn victims—rubbing ointment on their burns, knowing they will hurt for a while but everything will be OK in the end. We want "salvation" to mean salvation. The gospel requires as much.
The Good Shepherd Provides Abundance (v. 10)
From what I understand, sheep will be content to drink warm, stagnant, dirty water even when cold, flowing, clean water is nearby. They just don't know any better. Sure the stagnant water will keep them alive, but it is not as refreshing as stream water.
I don't know if sheep feel any level of joy. But we certainly do. God's desire is not merely to save people from sin and death—as amazing and critical as that is. God wants His people to have abundant life—life full of joy, meaning, and purpose.
We need to be careful here as well. Just as the life God wants to give to us is not sterile and utilitarian—fire insurance life, neither is it consumeristic. In other words, we need to help kids define "abundance" properly. Or put even more plainly, abundance is not measured by possessions. Abundance is not antithetical to possessions, but it is not measured by them either. The poorest person according to the world's standards is filthy rich with Christ and has abundant life in Him. Just as a multi-billionaire who knows Christ has abundance in that, not his or her financial wealth.
Jesus is a real person, who provides salvation for all who trust in Him, and gives His followers true, lasting joy no matter what. This is what we learn from a good shepherd and His sheep even if we don't fully understand farming.
Now if we want to be faithful Christians, then we must act like dear sheep who recognize the shepherd's voice and listen to it alone; they do not recognize other voices, nor do they listen to them." — Martin Luther

Martin Luther, House Postil (1544): Sunday After Easter (1544), quoted in John 1–12, ed. Craig S. Farmer, vol. 4 in Reformation Commentary on Scripture: New Testament (Downers Grove, IL: IVP, 2014) [Wordsearch].
Tips for Teaching this Week's Session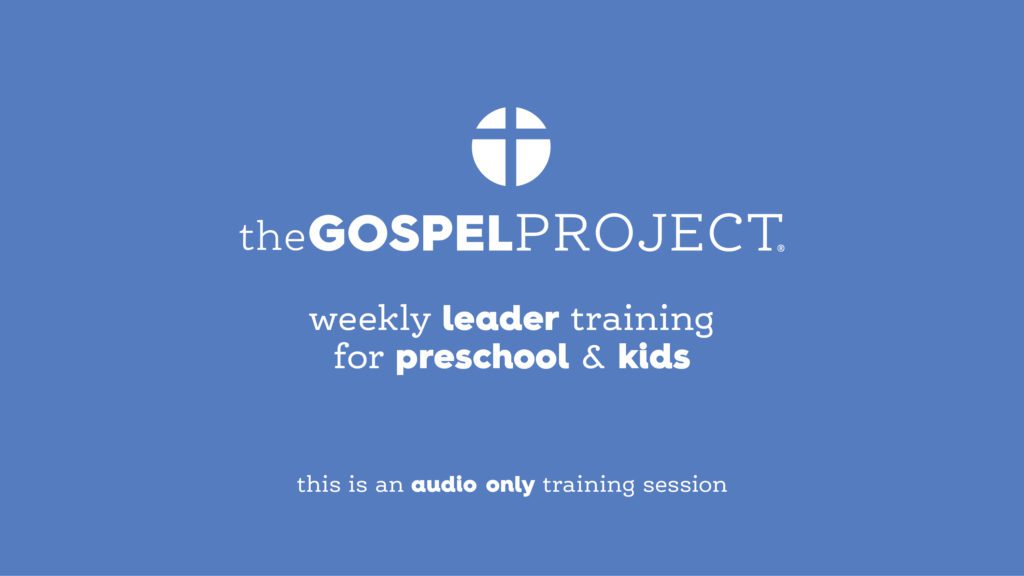 Every week, members of The Gospel Project for Kids team offer guidance to help you as you prepare to teach every session to preschoolers and kids. Listen in as we discuss:
The big idea of the session
Any areas of caution or requiring additional prep time
What we hope God will do through this session
Podcast (kidsleadertraining): Play in new window | Download
This training is available on Ministry Grid, Apple Podcasts, Spotify, Stitcher, and other podcast platforms.
Reader Interactions