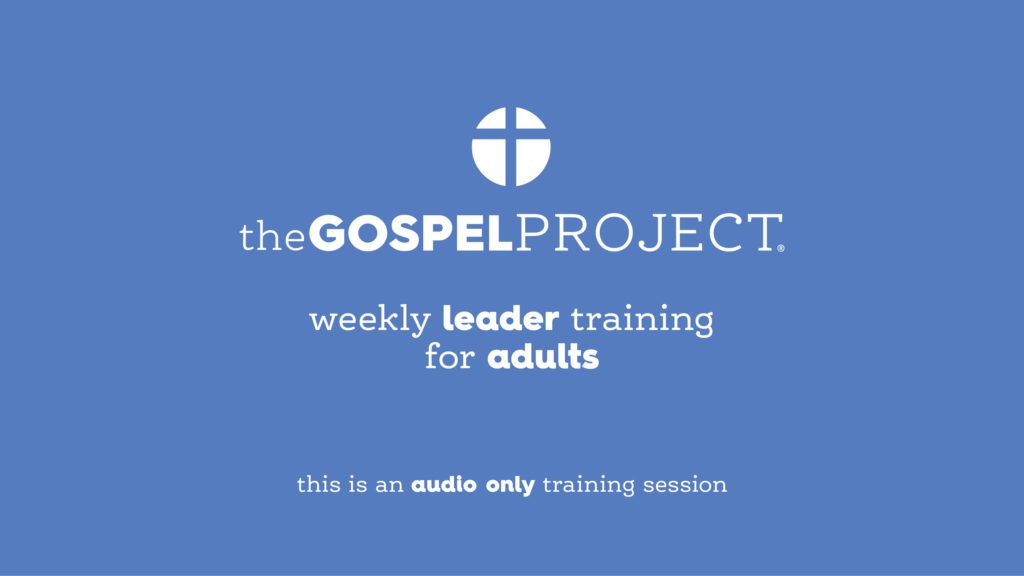 Tips for Teaching This Week's Session of The Gospel Project for Adults
Every week for Volume 4: From Captivity to the Wilderness, Ken Braddy, Lifeway's director of Sunday School, will offer guidance to help leaders prepare to lead and teach each session of The Gospel Project for Adults.
Podcast (adultsleadertraining): Play in new window | Download
This week's training notes:
This week, your group will be studying Unit 5, Session 4, The Place of Meeting, which focuses on how God desires to be with His people and desires to provide a way for the world to be made right with Him. Through the story and information about the tabernacle, we understand how God's intent was always for us to come to Him directly as His people and priests. Through Christ, this is possible.
So this week, here are your three things to know, read, and do as you prepare for this week's session:
Something to know
Learning about the tabernacle might seem boring or tedious to some, but in its description and detail, we learn a great deal about God. Spend additional time exploring the details of the tabernacle either through the below resources or pictures and illustrations you could easily find on the internet. Remind your group of God's purpose and intent in revealing His holiness, His forgiveness, and His presence to His people and to the world by highlighting the 3 points of this week's lessons.
Something to read
For something to read, we've included two links this week to help further your discovery of this lesson. First, Daniel Hyde has a great article on: 6 Reasons Christians Should Study the Tabernacle. This is a helpful resource to show you and those in your group the significance of seemingly minor details in the Bible.
In this second link, What Does the Tabernacle Symbolize? by Justin Taylor, there is an illustration for you and your group to visualize what the tabernacle may have looked like and a great commentary on how it connects with Christ.
Something to do
If you enjoy crafts or someone in your group enjoys crafts, consider making or enlisting your group member to make a small diorama/model of the tabernacle with a shoebox. Be as detailed (or undetailed) as you wish, but enjoy making the different parts with the details God has given us in His Word. Make note or tell your member to make note of why you think God had a certain detail or description for varying parts as you build. Observe any gospel connections you might see. You possibly could do this as a group time activity or as a contest to be judged the following week. Visualizing the tabernacle in some form would be beneficial to those in your group.
Reader Interactions