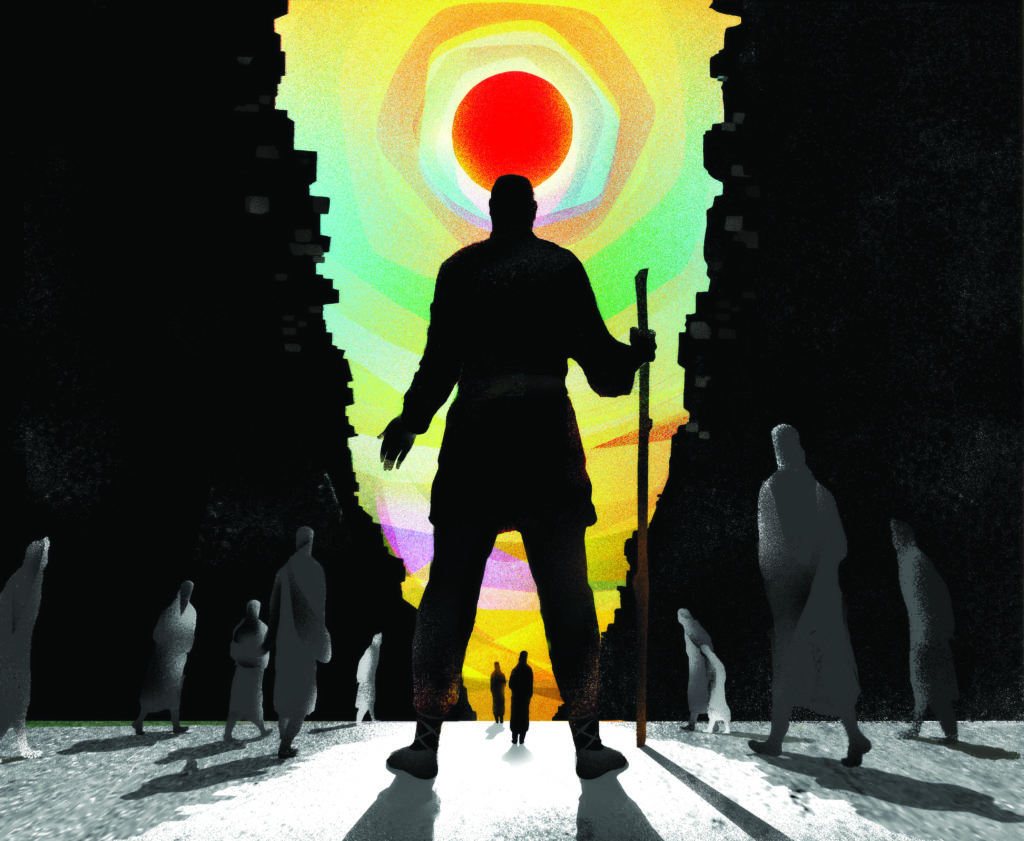 This Week's Training Notes
[Due to a period of time being short-staffed on our team, we have been unable to produce our weekly leader training podcasts for The Gospel Project for Adults for Spring 2022. We plan to begin making these podcasts available again for Summer 2022. We are sorry for the inconvenience but look forward to providing this assistance again soon. In the meantime, we hope the content below helps for your weekly preparation. We also provide weekly devotional blog posts that reflect on the message of each session. And please take advantage of the Additional Resources for each session, which include links to sermons, articles, and various other items to aid in your planning. Thank you for your patience!]
Continuing in the Spring curriculum of The Gospel Project for Adults, From Conquest to Kingdom, we are now reading in the book of Ruth.
This week, your group will be studying Unit 9, Session 3, Following God's Guidance, a session about Ruth and how faithful love is not focused inwardly but outwardly, seeking the welfare of others.
So this week, here are your three things to know, read, and do as you prepare for this week's session:
Something to know
Though not in the focused text, be sure to read through verses 1-5 in Ruth 1 yourself and use the commentary in Point 1 to help your group see the dire situation Naomi and Ruth were in concerning the death of their husbands and the lack of a man to provide for them during those times. Without that context we would not see fully the grace and mercy of God in their situation and the faithfulness of Ruth and Boaz.
Something to read
For something to read, we've included a link to an essay by Paul D. Wegner in the Additional Resources entitled Ruth, Theology of. Here is an excerpt:
Ruth's entreaty for Boaz to spread his covering over her must be understood as a marriage request, which Boaz appears happy to fulfill, for several reasons: (1) Ruth has chosen to fulfill the familial obligations of her new country; (2) she chose Boaz over younger men; (3) she was generally recognized in the city as a "woman of excellence." Boaz was favorably impressed by Ruth's dedication and willingness to set aside her own passions and desires. In effect, Boaz would be the means of answering his prayer of 2:12, except that the protective wing of Yahweh is seen tangibly in Boaz's garment corner. However, Boaz knew of a nearer kinsman who would have the right of first choice of redemption. In the morning, Ruth is sent back to her mother-in-law with a generous gift (probably six seahs [about fifty-eight to ninety-five pounds] of barley) and a promise to see to her request. God had dealt favorably with Ruth, and Naomi was certain that Boaz would do his best to fulfill the request.
Something to do
When the world seems in chaos, similar to the times of the judges, it would be easy to not see the bigger picture of what God is doing in the world. Yet, God is at work; He is still working and moving and causing things to come to completion in His master plan. Stories like Ruth and Boaz give us a glimmer of hope as it gave the Israelites a glimmer of hope when told to them. Consider asking some people in your group to share a story of God at work or a story of redemption that could encourage the rest of the group or help them see God still at work today. Ask some people ahead of time so they can be prepared to share a story of hope for this lesson.
Reader Interactions