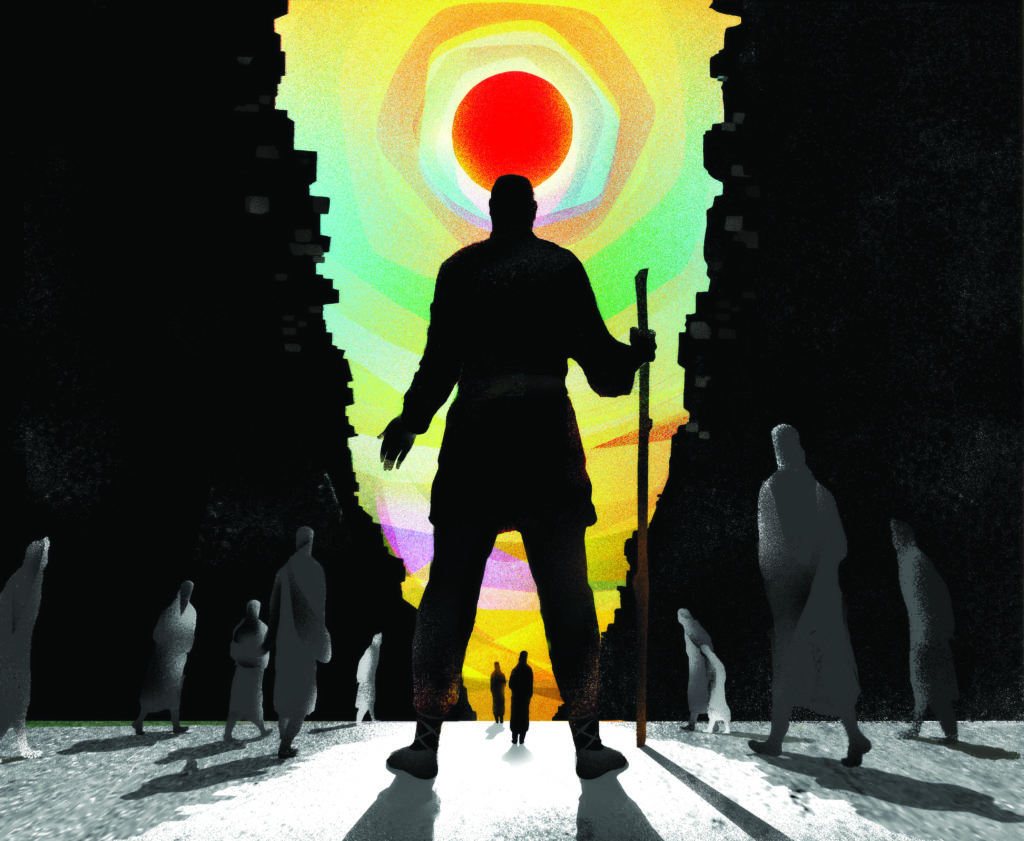 This Week's Training Notes
[Due to a period of time being short-staffed on our team, we have been unable to produce our weekly leader training podcasts for The Gospel Project for Adults for Spring 2022. We plan to begin making these podcasts available again for Summer 2022. We are sorry for the inconvenience but look forward to providing this assistance again soon. In the meantime, we hope the content below helps for your weekly preparation. We also provide weekly devotional blog posts that reflect on the message of each session. And please take advantage of the Additional Resources for each session, which include links to sermons, articles, and various other items to aid in your planning. Thank you for your patience!]
Continuing in the Spring curriculum of The Gospel Project for Adults, From Conquest to Kingdom, we are now reading in the book of 1 Samuel.
This week, your group will be studying Unit 9, Session 4, Following God's Timing, a session about the birth of Samuel, and how God's people are to recognize and rejoice in His provisions while being quick to use what has been given for His purposes.
So this week, here are your three things to know, watch, and do as you prepare for this week's session:
Something to know
In the first passage in Point 1, we see another example of descriptive rather than prescriptive text: meaning, though Elkanah and many other early Israelites practiced polygamy, having more than one wife, that was not the intended will of God, as we know He made Adam and Eve for each other with no more partners involved. There will be many times that the Bible may describe events, but that doesn't mean that it is endorsing it unless it fits with the full themes and teachings of the rest of the Bible. Continue to help your members understand the difference between descriptive (describing what happened) text and prescriptive (prescribing/telling us to also do such things) text as it will continue to come up in more biblical text.
Something to watch
For something to watch, we've included a link to a sermon video by Derrick DeLain in the Additional Resources entitled Our God Remembers (37:15) Here is an excerpt of his sermon:
"[Hannah] was finally able to put her trust in something bigger than having a child. She has given up her absolute dependence on having a child for happiness and for her purpose. And she walks away satisfied even before she has a child.
And if we're honest, this is a struggle for us, because of where we put our hope in. Listen, most of our deepest disappointments in life happen because we look for joy in things that can only come from God. You see what we are looking for is found in Jesus."
Something to do
God used Hannah and Samuel for His purposes. He chooses to use people even though He can accomplish His will through any means. Consider giving your group a gifts test or ask them where they think they can be used by God in church ministry or in the their neighborhood or workplace. Create a list of opportunities in your church or your local community that your group members could possibly choose to serve in—i.e. media, children's, youth, welcome team, local food pantry, local pregnancy center, etc. Encourage them to sign up to do so as soon as possible.
Reader Interactions