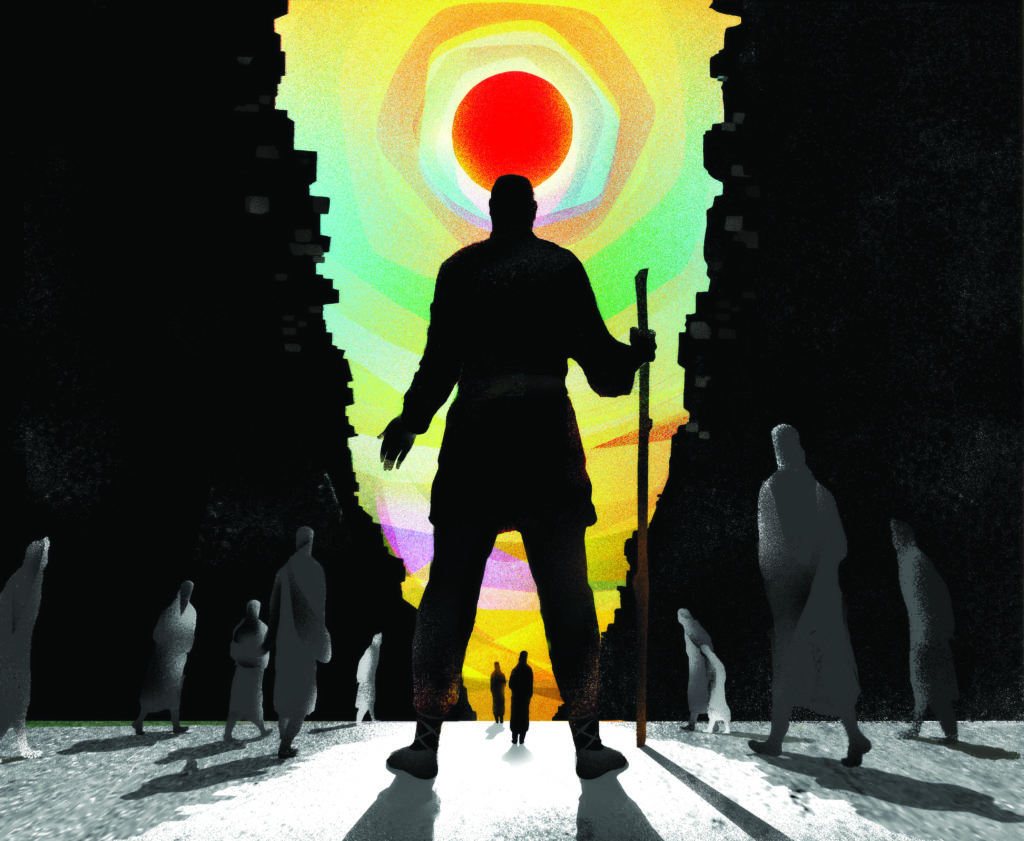 This Week's Training Notes
[Due to a period of time being short-staffed on our team, we have been unable to produce our weekly leader training podcasts for The Gospel Project for Adults for Spring 2022. We plan to begin making these podcasts available again for Summer 2022. We are sorry for the inconvenience but look forward to providing this assistance again soon. In the meantime, we hope the content below helps for your weekly preparation. We also provide weekly devotional blog posts that reflect on the message of each session. And please take advantage of the Additional Resources for each session, which include links to sermons, articles, and various other items to aid in your planning. Thank you for your patience!]
Continuing in the Spring curriculum of The Gospel Project for Adults, From Conquest to Kingdom, we are now reading in the book of 1 Samuel.
This week, your group will be studying Unit 9, Session 5, Following Their Own Desires, a session about Eli's wicked sons and how faithlessness brings God's righteous judgment without exception.
So this week, here are your three things to know, read, and do as you prepare for this week's session:
Something to know
God will not stand for disobedience. The Bible says that to obey is better than sacrifice (1 Samuel 15:22). The Israelites brought the ark of the covenant to the battle, hoping that God would give them a victory because of their loud shouts of "worship," because they had sought help from His symbol. But they failed to seek God Himself and they failed to seek out the sin of the priests to remove it. Sometimes we, as Christians, do the same thing. We have sin in our hearts and it's easier to come to church and worship and hear a sermon than to look deep into our hearts and find and remove sin. We think we can appease God by doing more "church-y" things so that He would forget our sin. But God is neither pleased with that sort of worship or our lack of taking sin seriously.
In one sense, though the Philistines did not trust in God, they knew of His power and strength, and their fear of the Lord was more appropriate than the Israelites' lack of fear; and because God had already planned for it, they won the victory. But in the end, it is always God's victory. Whatever victories or losses we've endured, we can always remember that God was ultimately in control and was victorious in accomplishing His plans, whether it coincided with ours or not.
Something to read
For something to read, we've included a link to an article by John Starke in the Additional Resources entitled "Let Him Do What Seems Good to Him." Here is an excerpt from the article:
I realize my heart fails so many times to respond to difficult situations like Eli does in 1 Samuel 3.
Often, I am more concerned with the glory of my name than the Lord's. I crave what I feel is my due. I act and speak in ways that places me at the center of attention, rather than the Lord.
Frequently, if something does not seem good to me, I demand an explanation. Oftentimes, I do not trust the sovereign goodness of the Lord.
All too often, I trust in my own wisdom and knowledge. In blind foolishness, I do not fear the Lord and nor do I trust in his wisdom. I forget that I am merely a creature, limited in knowledge and blinded by sinfulness.
Something to do
We know we all sin. The Bible says it and we know it ourselves. But it is difficult to find a moment to truly seek out our hearts and uncover the darkness inside unless we are intentional about it. Consider taking an extended time of personal prayer in your group time (or ask your members to do so during their week) to seek out intentionally and exclusively the sin in our hearts. Ask God to search you, praying Psalm 139:23-24, to not let sin root in our lives. Make sure group members end their time of uncovering sin and confession seeing God's forgiveness in verses like Isaiah 1:18, Proverbs 28:13, Acts 3:19, Ephesians 1:7, Colossians 1:13-14, and 1 John 1:9. Consider making a small notecard with these verses printed out completely, starting with Psalm 139:23-24 for your members to use and take home.
Reader Interactions