There's a strong likelihood that you have had to repeat a message to the same person multiple times, whether that person is a spouse, child, coworker, or friend. Some things are so important they are worth repeating. And some people are so quick to forget, we must repeat.
For example, each of my four children have gone through seasons when brushing their teeth was such a chore that you would have thought they were being asked to eat nails. My wife and I would remind them dozens of times in the morning and dozens of times in the evening to brush their teeth, and yet still we would later find evidence that it didn't happen. I feel confident none of them were belligerent in wanting their teeth to rot, but we were loving enough to remind them that this was likely to happen if they didn't remember to complete this menial task a couple of times a day.
In Jeremiah 31, there is a phrase that is repeated by the Lord to the hearer of these words. The phrase, "the LORD's declaration" occurs 10 times in these 40 verses. These words even appear at times in the middle of a thought or sentence, uniquely placed to garner great attention. In addition the phrase, "This is what the Lord says" occurs seven times. Clearly, the Lord wants the hearers to be abundantly clear from whom these words are coming.
We are most certainly forgetful people, often forgetting the smallest of details and even the most significant of facts. The Lord knows us on the deepest level and knows how great our need is for direct reminders.
Jeremiah 31 contains difficult truths and delightful promises. God knows that the hearer is likely to bristle at the warnings and rejoice in the hope, but he also seemingly wants to ensure that we who read these words do not forget that they are His words.
As we read the Bible, it is crucial that we recall the voice behind the words: the voice of God. Only God has the highest authority, holds all knowledge, and is perfectly good. Maybe you need to remember as you read and listen to God's Word that this is the Lord's declaration.
Tips for Teaching this Week's Session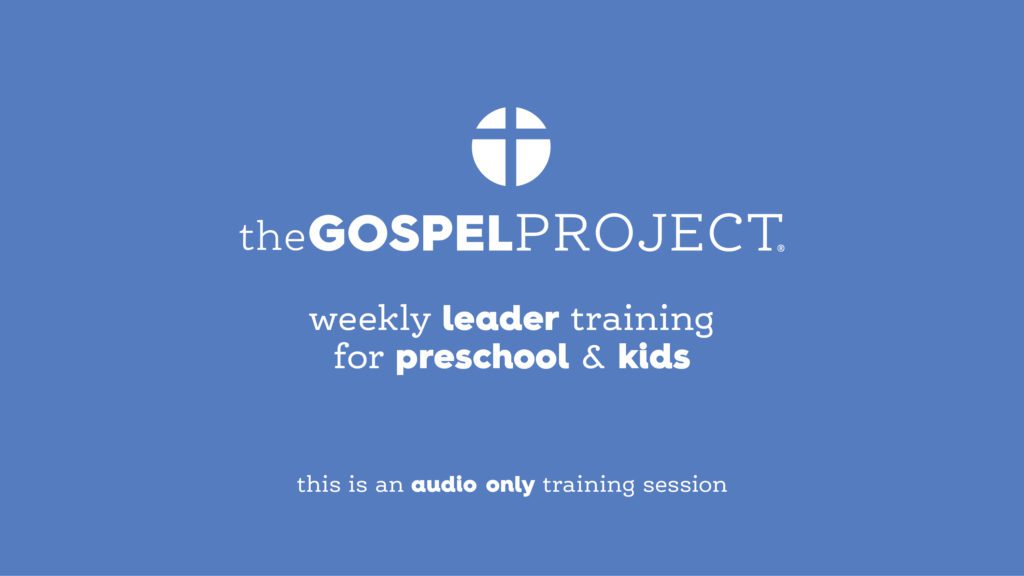 Every week, members of The Gospel Project for Kids team offer guidance to help you as you prepare to teach every session to preschoolers and kids. Listen in as we discuss:
The big idea of the session
Any areas of caution or requiring additional prep time
What we hope God will do through this session
Podcast (kidsleadertraining): Play in new window | Download
This training is available on Ministry Grid, Apple Podcasts, Spotify, Stitcher, and other podcast platforms.
---
Need to contact our team? Connect through The Gospel Project for Kids Community Facebook page or email us.