The ark of the covenant was a physical reminder of God's tangible presence with His people. Rather than treat the ark with reverence, they treated the ark as a sort of good luck charm. In our Bible story today, we see what happened when the ark was taken from the people of Israel.
Except in times of war or when the people of Israel were on the move, the ark was kept in the holy of holies in the tabernacle. Once a year, a priest would approach the ark and sprinkle blood on the mercy seat on the ark's top for the forgiveness of the people's sins. The ark and what it represented was temporal and pointed forward to the substantial reality of God who would come and live among His people.
When we realize that Jesus lived a perfect life and then died in our place, we see that Jesus is better than the ark because He is always with us. We are filled with thankfulness.
Jesus is better than the bulls and goats whose blood was sprinkled on the ark because His sacrifice is once, for all time (Heb. 10:10). This should move us to worship.
Finally, we should be humbled and filled with confidence when we realize that Jesus, who lived perfectly in human flesh, died and then was resurrected and ascended into heaven where He, in His glorified human body, prays for us.
This should give you confidence in this life that no matter what we face, God's Holy Spirit is with us. The Son is interceding for us. Because Jesus stands between the Father and us, we can "approach the throne of grace with boldness, so that we may receive mercy and find grace to help us at the proper time" (Heb. 4:16). We can go before God daily because of Jesus.
Tips for Teaching this Week's Session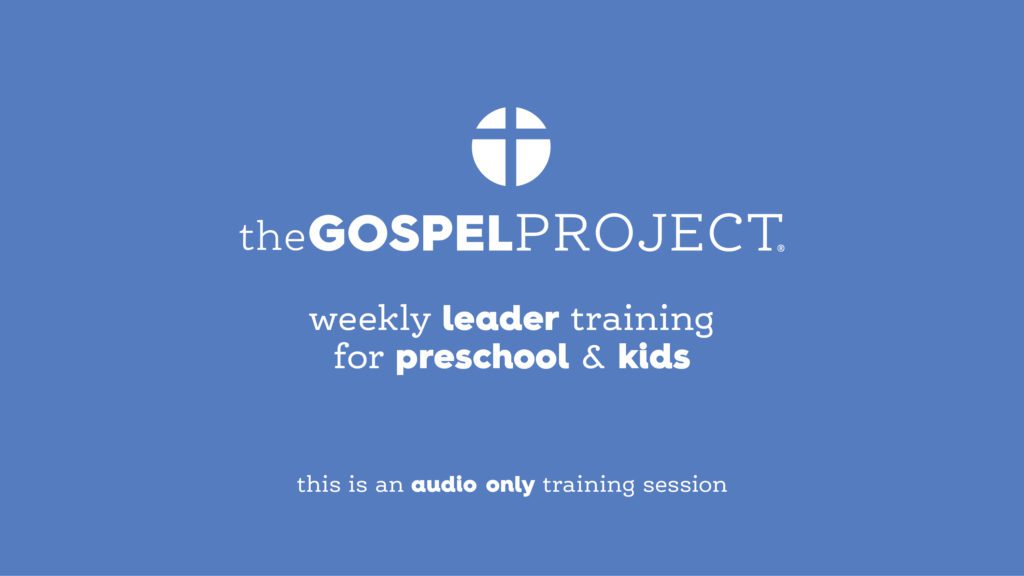 Every week, members of The Gospel Project for Kids team offer guidance to help you as you prepare to teach every session to preschoolers and kids. Listen in as we discuss:
The big idea of the session
Any areas of caution or requiring additional prep time
What we hope God will do through this session
Podcast (kidsleadertraining): Play in new window | Download
This training is available on Ministry Grid, Apple Podcasts, Spotify, Stitcher, and other podcast platforms.