What comes to mind when you think about sin? Consider your emotions—does the thought of sin make you sad? Angry? Indifferent? To fully understand the beauty of salvation and the power of grace, you must take sin seriously.
Consider what our sin says about God. Sin says God may be powerful, but not enough to deserve ultimate authority in our lives. Sin exploits God's mercy and disrespects His patience. Sin says God is not worthy of our obedience. Sin isn't just a mistake; it is serious. Why? Our sins are first and foremost against an infinitely holy God.
In Ephesians 2, Paul describes our state apart from Christ not merely as broken or flawed; he says we are dead in our sin. We are not simply wrong people who need to do better; rather, we are dead people who need to be made alive.
God confronts this bad news with a surprising response. Look at Ephesians 2:4-5: "But God, who is rich in mercy, because of his great love that he had for us, made us alive with Christ even though we were dead in trespasses."
The good news of the gospel increases in its gravity as our awareness and hatred of sin increases. If sin seems like no big deal, the cross is not very impressive. When we have a right understanding of the seriousness of our sin, the gospel is good news—the revelation that we who are dead in our sin can have true life as a free gift in Christ.
As you prepare to teach, take a moment to reflect on your sin and to thank God for His mercy. Pray that God would graciously reveal to kids their sinful nature and desperate need for salvation as well as His holiness and provision of Jesus as the Savior they need.
Tips for Teaching this Week's Session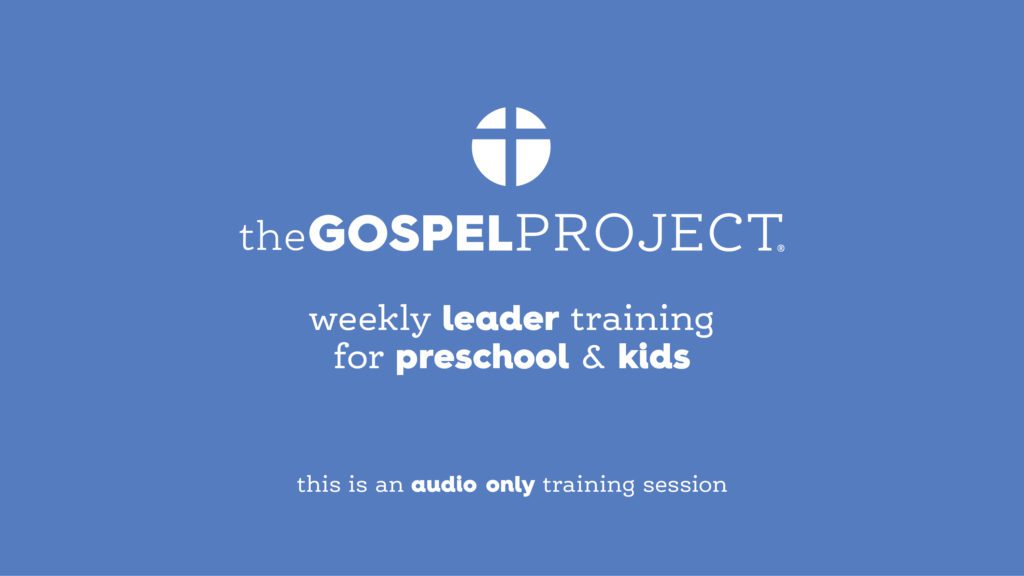 Every week, members of The Gospel Project for Kids team offer guidance to help you as you prepare to teach every session to preschoolers and kids. Listen in as we discuss:
The big idea of the session
Any areas of caution or requiring additional prep time
What we hope God will do through this session
Podcast (kidsleadertraining): Play in new window | Download
This training is available on Ministry Grid, Apple Podcasts, Spotify, Stitcher, and other podcast platforms.