Miracles are often found in Scripture as a means of God doing what nature cannot explain to show His own power and authority over all things. This portion of 2 Kings 4–6 is no different. But these miracles don't just teach us about God; they also demonstrate our human nature—to doubt when circumstances appear to leave us with little to no control.
Many of the miracles performed by Elisha in 2 Kings 4–6 come in moments when the human dilemmas of sin, death, fear, worry, and lack are realized and people are overtaken with doubt.
Have you ever felt this way? Have you ever felt as if your back was against the wall, your limits had been reached, and there was no way and no reason for hope in a particular situation? If so, you're not alone. We all have moments when it seems as if we're done and there's no way out.
The reason we all experience these things is because we are humans. Our limitedness leaves us lacking and in moments where that lack prevents us from saving ourselves, we cannot help but feel doubtful.
But God.
It is often in these moments that we are reminded of just how self-reliant we tend to be and just how God-dependent we truly are.
God in these moments of doubt becomes our only hope, our beacon, our help. And though we ought to have some sense of confidence in this all the time, the reality is that we often lose sight of how deeply we need the Lord until He is our only way out.
What if we lived dependent on God to this degree all the time? What if we lived knowing that our only hope was God's provision, even when it doesn't feel like we need it? What if we saw that even our own ability to find a way out of a dire situation was a gift from Him?
The mystery that God wants to make known to those around us is this: "Christ in you, the hope of glory" (Col. 1:27). Is your confidence so firm in the Lord as provider and sustainer that it demonstrates the hope of Christ to those around you? If not, be reminded today that He isn't just your help from time to time, but your only hope time and time again.
Tips for Teaching this Week's Session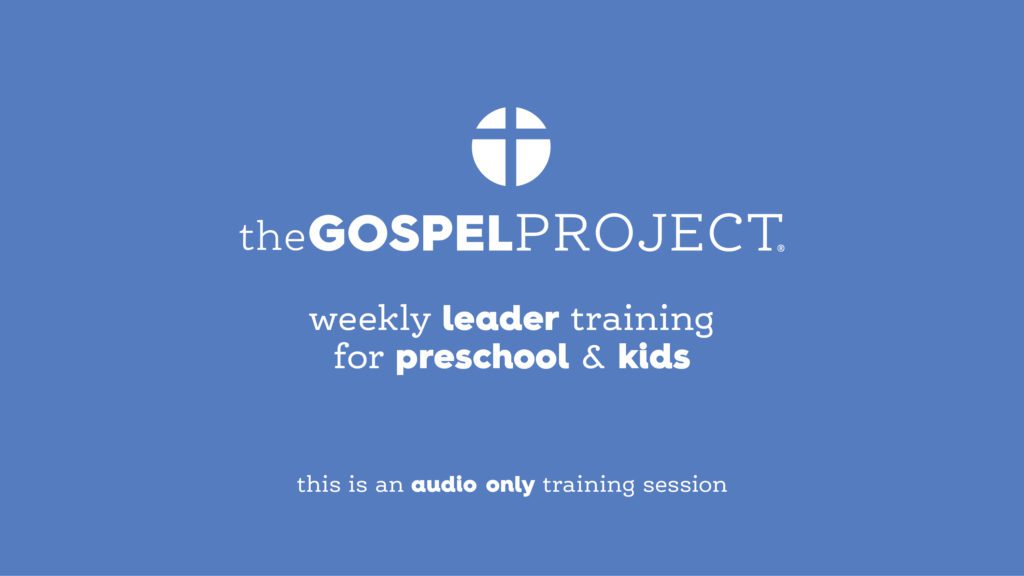 Every week, members of The Gospel Project for Kids team offer guidance to help you as you prepare to teach every session to preschoolers and kids. Listen in as we discuss:
The big idea of the session
Any areas of caution or requiring additional prep time
What we hope God will do through this session
Podcast (kidsleadertraining): Play in new window | Download
This training is available on Ministry Grid, Apple Podcasts, Spotify, Stitcher, and other podcast platforms.
---
Need to contact our team? Connect through The Gospel Project for Kids Community Facebook page or email us.