Throughout 2 Chronicles 36, it is easy to see that God is the One who raises up and removes kings and rulers and all who are in authority. But this reality can sometimes shake us in profound ways. It may cause us to ask why. This question is fair considering that we often see rulers who don't love God making decisions that display their lack of belief in God, and it is hard to imagine that God is the One who placed them in leadership.
Why would God allow bad leaders to be in charge? This is a tough question, but Scripture speaks to it in several ways. For one, Romans 13:1-2 reminds us to submit to those in authority since they are instituted by God Himself. Therefore, to resist authority is to oppose the commands of God, so long as the authority doesn't demand disobedience to God.
Another place we see this principle play out in Scripture is with Daniel. We find Daniel rebelling against the king's demand to worship something other than God. But we also find Daniel willfully subjecting himself to the king's leadership in other circumstances that do not demand his disobedience. Further, we find Daniel actually praying to God and confessing that He is the One who brings about the rise and fall of leaders.
Daniel 2:21 says, "He changes the times and seasons; he removes kings and establishes kings. He gives wisdom to the wise and knowledge to those who have understanding."
The Bible teaches us that God stands sovereign over all things, even the rise and fall of leaders. That includes the most godly of leaders and even those that are most opposed to the things of God. The Lord, in His good purposes may be seeking to wake us up, bring consequence, or refine His people, but His purposes are always good.
God is always working in all times and seasons. And though we may wonder about His purposes in certain circumstances, we can trust that they are always ultimately for His glory and our good, even when that is hard to understand or believe.
Tips for Teaching this Week's Session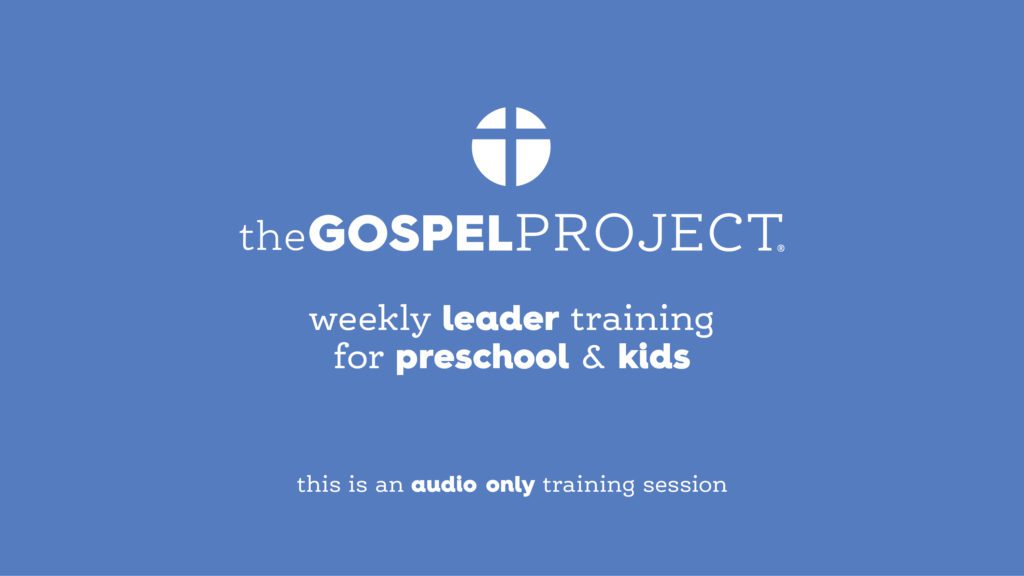 Every week, members of The Gospel Project for Kids team offer guidance to help you as you prepare to teach every session to preschoolers and kids. Listen in as we discuss:
The big idea of the session
Any areas of caution or requiring additional prep time
What we hope God will do through this session
Podcast (kidsleadertraining): Play in new window | Download
This training is available on Ministry Grid, Apple Podcasts, Spotify, Stitcher, and other podcast platforms.
---
Need to contact our team? Connect through The Gospel Project for Kids Community Facebook page or email us.