It can happen to any of us: We look at our circumstances, forecast a coming trial or opportunity, and act accordingly—only to find out that the situation doesn't play out quite like we expected.
This is precisely what happened in 1 Samuel 8–10. The people of Israel, while assessing their circumstances, discerned that Samuel's days were numbered. They recognized that his sons, Joel and Abijah, had turned to dishonesty and against the ways of their father. So, they predicted that they would soon have no one to lead them and that something must be done.
The elders of Israel believed they knew what was best and demanded that Samuel appoint a new king who would lead them "the same as all the other nations" (1 Sam 8:5).
We can do the same. With the best of intentions, we can hastily seek what we believe is best without consideration of the Lord's plans, desires, or wisdom. This may happen in search of a new job, in response to conflict, in making family decisions, or even in determining how to best minister to people in our church or community.
How do we know that our decisions, desires, and actions align with what God wants? Be encouraged to do three things as you seek the Lord's wisdom in these moments of decision: Pray, read God's Word, and seek counsel.
When we pray, we humble ourselves before the Almighty God and submit our desires to Him. When we read God's Word, we discover His desires, plans, and will in the most clearly revealed way so that we might walk in them. And when we seek counsel, we open ourselves to the community of believers to be shaped, formed, sharpened, and corrected.
Proverbs 3:5-6 remind us, "Trust in the LORD with all your heart, and do not rely on your own understanding; in all your ways know him, and he will make your paths straight."
Taking the time to pray, read the Bible, and seek the counsel of brothers and sisters in Christ is an act of refusal to rely on our own understanding, instead submitting ourselves to God's authority and ensuring that we don't get ahead of Him.
Tips for Teaching this Week's Session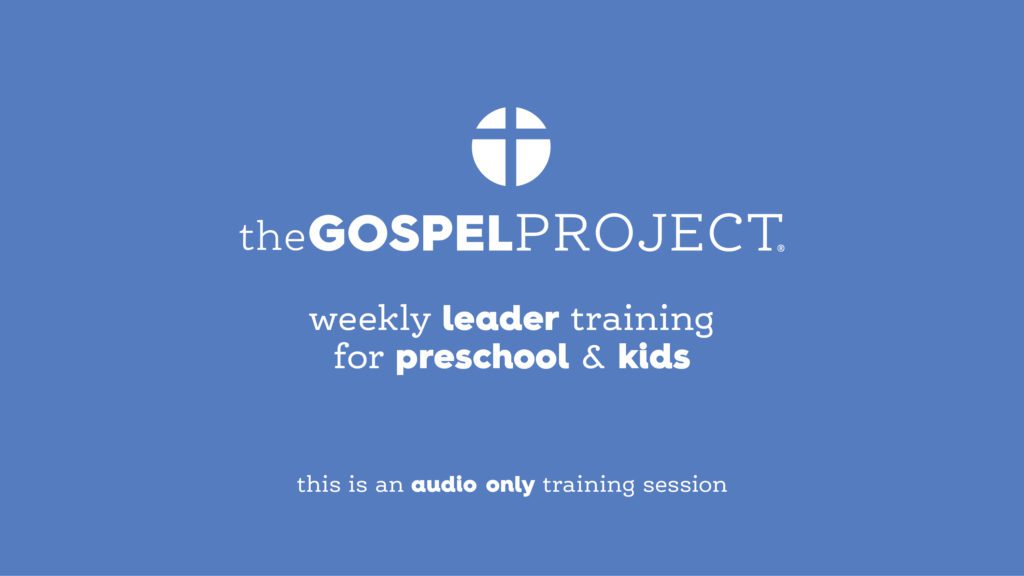 Every week, members of The Gospel Project for Kids team offer guidance to help you as you prepare to teach every session to preschoolers and kids. Listen in as we discuss:
The big idea of the session
Any areas of caution or requiring additional prep time
What we hope God will do through this session
Podcast (kidsleadertraining): Play in new window | Download
This training is available on Ministry Grid, Apple Podcasts, Spotify, Stitcher, and other podcast platforms.
---
Need to contact our team? Connect through The Gospel Project for Kids Community Facebook page or email us.