It took until my eldest child was five before the vulnerability of Show and Tell really clicked. My daughter always wanted to bring the same thing to school every Show and Tell day: her beloved stuffed cat, Hershey. This was her most prized possession and dearest companion that traveled with her everywhere she went. In bringing it, she was revealing something of herself to her classmates and taking a big risk in the process. What if the other kids teased her? What if they thought her cat was just an old toy? Show and Tell was risky when we were kids, but it didn't end when we got out of primary school. As adults, we still play this game; we just don't call it Show and Tell any longer. Instead, we call it status updates. We present an image of ourselves for others to see with good news, clever quips, and carefully composed photos because we want to be known. No, we need to be known, even as we so often attempt to hide in the process. We reveal ourselves, even if what we reveal is only an idealized version of ourselves. The truth is that our motives in desiring to be known are, at best, mixed. Our pride and insecurity determine so much of what we do and don't share. At the same time, being known is a legitimate desire, one that exists because God gave it to us. And it is a desire He shares, although His is not borne out of any sort of need of His own but to satisfy our need to know Him. God shows and God tells. God is continually revealing Himself to all of His creation—and He does so in two ways.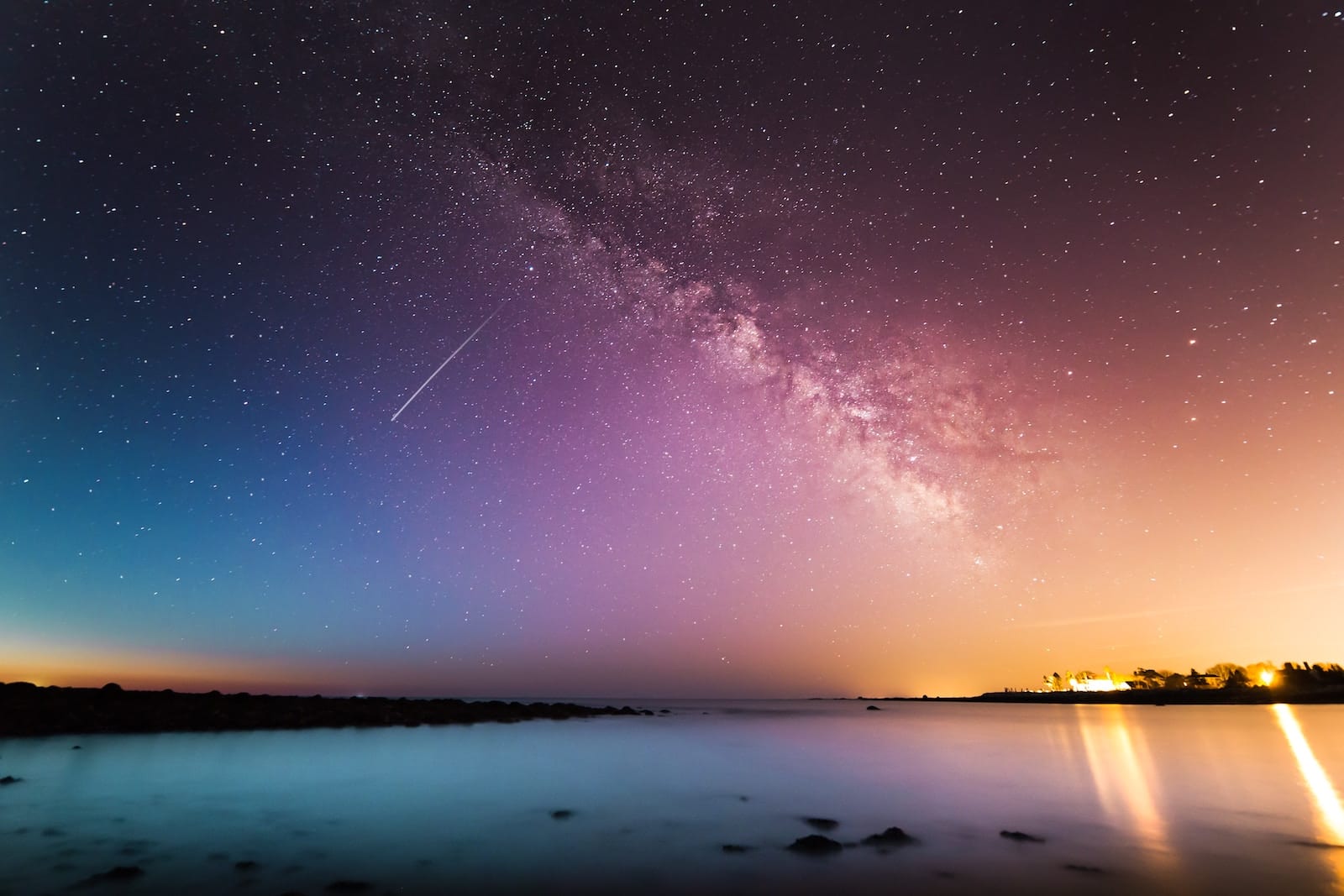 The Creator Shows
The first way God reveals Himself is through all that He has made. "The heavens declare the glory of God, and the expanse proclaims the work of his hands" (Ps. 19:1). The vastness of the universe, with all of its variety and splendor, and the intricate and observable orderliness with which it operates reveal to us the existence of God (Rom. 1:19-20). We see that this God is all-powerful and wise. He is orderly. He loves beauty and is attentive to detail. We can infer all of this simply by looking around us. Consider the majesty of Niagara Falls (the Canadian side, at least) or the breathtaking beauty of a sunset in Middle Tennessee in September. If you want to get daring, look at the Hubble Telescope's photo of the core of the Crab Nebula. Even you and I are signposts for our Creator, despite the fact that we're all walking train wrecks who say and do and think things we'd never want to appear on a billboard or on Twitter. We are all hardwired as moral beings; we know there is such a thing as right and wrong. Our innate morality points us to the existence of a determiner of right and wrong. The world around us is jaw-droppingly beautiful, and people, despite all of our terribleness, are amazing, both in form and function. Creation is a glorious sight to behold and a testament to its Creator.
The Creator Tells
God shows us His "invisible attributes"—His "eternal power and divine nature"—in the things that He has made (Rom. 1:20). There is ample evidence of His existence in creation, and we can know something of what He is like. But it is only a general knowledge of God. We don't really know Him just by what He has revealed through the world. We only know enough to render us without excuse for not acknowledging Him. And because we don't, we stand condemned in our sin and rebellion against our Creator (Rom. 2). God wants more for us than just to know about Him; He wants us to know Him. He doesn't want to condemn us but to redeem us. So He reveals Himself in a second way—by speaking. All throughout human history, God has revealed Himself to us at different times and in different ways:
Through historical events (Dan. 2:21).
Through His Word, delivered through and written down by the prophets and apostles (2 Pet. 3:2).
Supremely in the person of Jesus Christ, "the radiance of God's glory and the exact expression of his nature" (Heb. 1:3).
This revelation, which is compiled for us in the Bible we hold in our hands, helps us move beyond knowing about Him in a general sense to knowing Him in a personal sense. We learn of His character and nature. We know His will and purpose for creation. We discover His extravagant love for us as He reveals His plan of redemption. And we can know Him and be spared from condemnation by trusting in the person and work of Jesus Christ.
The Creator Is Still Speaking
During a small group meeting a number of years ago, I remember one of our members saying she wished God still spoke the way He did in the past. As we explored this together, I realized that what she meant was she wished God would speak to us directly apart from the Scriptures. She felt as though the Bible wasn't really enough. It slowly dawned on me that she wasn't alone. Some believers struggle with a disconnect between what they see in the Bible and what they experience. Because we don't see God revealing Himself the way He did in the Old Testament, there is a temptation to believe He is no longer involved with us, unless He is going to say something new. But with this perspective, what my friend and so many of us risk missing is that although God has revealed all He intends to reveal to us, it doesn't mean He has stopped speaking. He continues to show His power and glory in the things He has made. He continues to tell us of His character and nature, His will and commands, in His Word. He is still revealing His great love for us in Jesus Christ, the Savior of the world. And He will continue to tell us of these things until the day we stand before Him when all things are made new. God is not silent. He is still speaking today. And all who have ears to hear listen (Mark 4:9).
---
This post is adapted from chapter 22 of 
Devotional Doctrine: Delighting in God, His Word, and His World
, a new resource from The Gospel Project exploring the essential doctrines of the Christian faith and how doctrine shapes our devotion. 
Get your free copy here
. Photos via
Freely Photos.