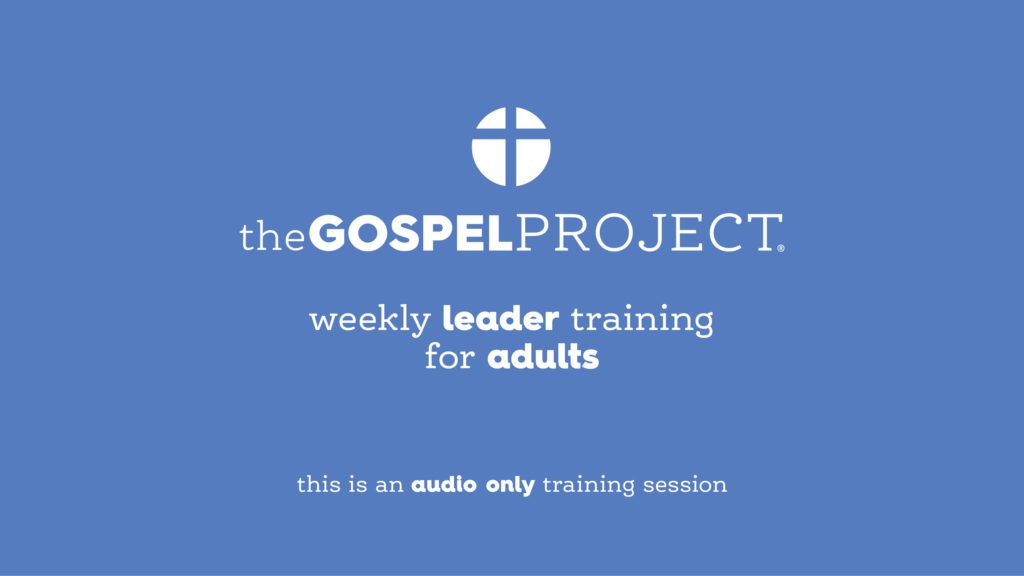 Tips for Teaching This Week's Session of The Gospel Project for Adults
Every week for Volume 4: From Captivity to the Wilderness, Ken Braddy, Lifeway's director of Sunday School, will offer guidance to help leaders prepare to lead and teach each session of The Gospel Project for Adults.
Podcast (adultsleadertraining): Play in new window | Download
This week's training notes:
This week, your group will be studying Unit 5, Session 1, Failure in the Wilderness, which focuses on how the Lord provides for His people even when they are undeserving. Through the story of God providing food and water for the people of Israel, though they continued to complain, we can see a bit of ourselves in them and how much we need a Savior.
So this week, here are your three things to know, watch, and do as you prepare for this week's session:
Something to know
The Israelites were growing a reputation of grumbling. It's easy to see throughout the book of Scripture if you read it from the beginning as a story. Sometimes we forget that our story and our grumbling might be similar. Consider investing some additional time exploring God's omnipotence and provision and the idea of what's "enough" by God's standards and our standards. Read all the commentary for point 2 on page 61, as well as the extra commentary and illustrations on page 66 of your leader guide. Many times, our lack of understanding of what's enough reflects our lack of trust in our almighty God.
Something to watch
For something to watch, we've included a link to a sermon by Benjamin M. Skaug in the Additional Resources called Is The Lord Among Us And Will He Be Faithful To Provide? This sermon is 33 minutes but an inspirational teaching from the dean of Texas Baptist College as he preaches an overview of story of Moses and the Israelites, focusing on Exodus 17:1-7. Here's a great quote to reflect on from it:
"Their circumstances caused them to not rely on the truths that they knew about God to be true. But rather, their fixation on their immediate thing—directly in front of their face—cause them not only to question, but to deny the truths about God which they know to be true."
Skaug also connects the passage with Paul's writings in I Corinthians 10:1-4, helping us see the story as it connects to Christ as an example of the Rock that was struck to give us living water.
Something to do
The Head, Hearts, and Hands section on page 64 has some great questions to discuss if time allows. Sometimes the best way to overcome complaining and ungratefulness is by serving. Think of a service project your group might be able to do in 2022. Brainstorm with your group some ideas that perhaps the whole family can do. Be intentional in planning an event for the new year.
Reader Interactions