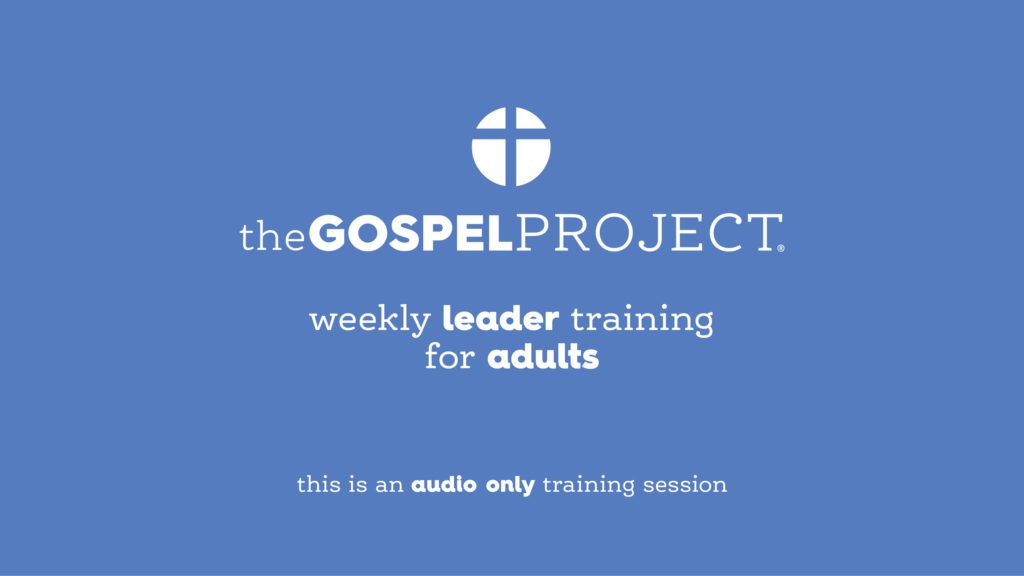 Tips for Teaching This Week's Session of The Gospel Project for Adults
Every week for Volume 4: From Captivity to the Wilderness, Ken Braddy, Lifeway's director of Sunday School, will offer guidance to help leaders prepare to lead and teach each session of The Gospel Project for Adults.
Podcast (adultsleadertraining): Play in new window | Download
This week's training notes:
This week, your group will be studying Unit 5, Session 2, The Way of Faithfulness, which focuses on how God's law reveals who He is and how to live faithfully with Him and one another. Through the story of God giving Moses the Ten Commandments, we understand who He is and what He expects of us.
So this week, here are your three things to know, listen to, and do as you prepare for this week's session:
Something to know
It would be easy to think that God's commands were just a set of to-do's to check off, but we must remember that God's purposes is for His glory and our joy as we fellowship with Him and those around us. Consider investing some additional time exploring the reasons for the law by reading all the commentary for point 1 on page 71, as well as the extra commentary and illustrations on page 77-79 of your leader guide. The Law reminds us of God's holiness and His desire for His people to be a holy nation.
Something to listen to
For something to listen to, we've included a link to a sermon by R. Kent Hughes in the Additional Resources called The Ten Words of Grace. This sermon gives an overview of the Ten Commandments given to Moses. Here's a great quote to reflect on from it:
"Modern culture reverses the two tables of the Law and scrambles their clauses. So you get something like this: Thou shalt love your neighbor with all thy heart, soul, mind, and strength. That's where popular ethics are today. Love others with everything that you have. That is the first and great commandment and the second is like unto it, namely, you shall love God as you love yourself. If you can't love yourself, you can't love God. That is where secular culture is today… It makes man the center and measure of everything…"
Something to do
Consider for an activity starting your meeting by asking your group to write down 3 rules for your group time. (For example, raise your hand before you speak or no chewing gum.) They could be real rules or funny ones. Then after sharing some, ask your group why they chose the rules that they did, what was the motivation behind them. Discuss. This could be an exercise to begin speaking about why God chose the commandments He chose.
Reader Interactions