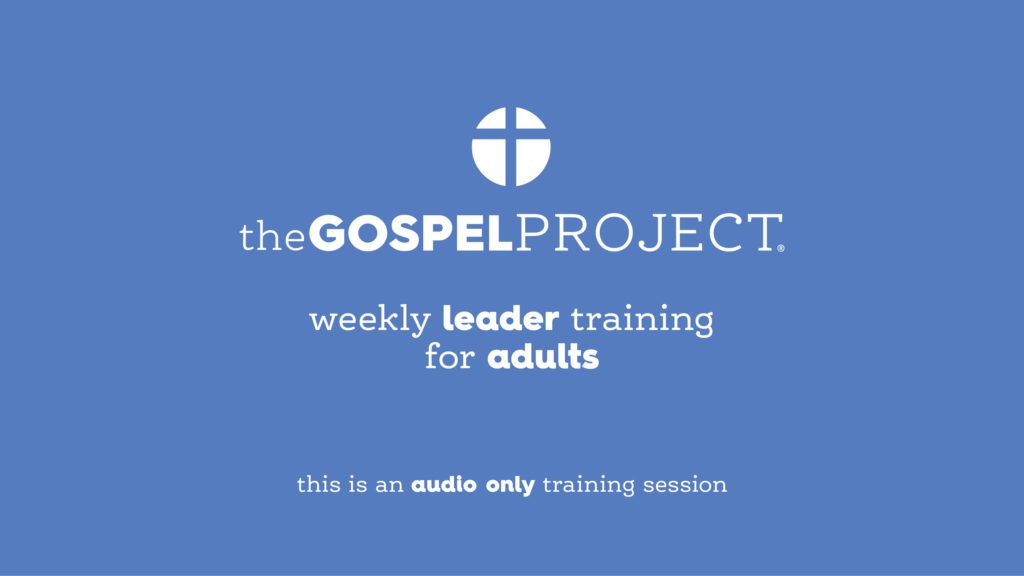 Tips for Teaching This Week's Session of The Gospel Project for Adults
Every week for Volume 4: From Captivity to the Wilderness, Ken Braddy, Lifeway's director of Sunday School, will offer guidance to help leaders prepare to lead and teach each session of The Gospel Project for Adults.
Podcast (adultsleadertraining): Play in new window | Download
This week's training notes:
This week, your group will be studying Unit 5, Session 3, Faithlessness at the Mountain, which focuses on God's judgment of idol-worshippers, but also on how He offers grace to His people. Through the story of the golden calf, we understand how God is holy and jealous and demands and deserves our sole worship.
So this week, here are your three things to know, read, and do as you prepare for this week's session:
Something to know
Even when God's people sin, His grace is abundant. Spend additional time exploring God's character by reading all the commentary for point 3 on page 87, as well as the extra commentaries and illustration on pages 90-91 of your leader guide. Remind your group that the greatest demonstration of God's grace is in sending His Son to die for our sins.
Something to read
For something to read, we've included a link to an article by Trevin Wax in the Additional Resources called The War for Your Worship. Here is the introduction to the article:
"There is a war going on for our worship. Being humans, by nature we will worship something. The question is, will we worship the God who made us in His image or something we make in ours?
Make no mistake: you are in a spiritual battle. The pull of old idols can be powerful. We must not underestimate the gravitational force of feelings and fears on our hearts. How, then, can we respond wisely in the midst of this battle?"
Something to do
Consider for an activity starting your meeting by watching this short video clip from Youtube about Beatle-mania. Then ask your group, why are human beings prone to worship images and idols that reflect creation, the question from the Introduction on page 8. Discuss. (Feel free to choose another clip of Elvis fans or Michael Jackson fans, or a more current celebrity.)
Reader Interactions