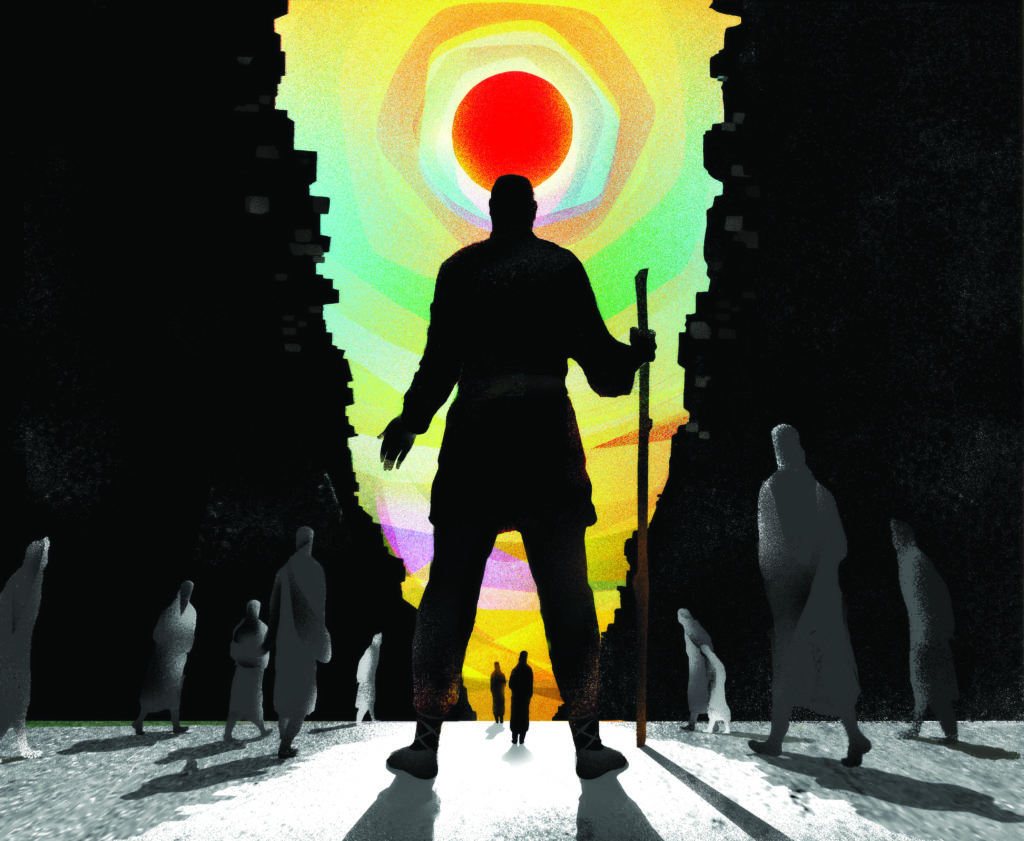 This Week's Training Notes
[Due to a period of time being short-staffed on our team, we have been unable to produce our weekly leader training podcasts for The Gospel Project for Adults for Spring 2022. We plan to begin making these podcasts available again for Summer 2022. We are sorry for the inconvenience but look forward to providing this assistance again soon. In the meantime, we hope the content below helps for your weekly preparation. We also provide weekly devotional blog posts that reflect on the message of each session. And please take advantage of the Additional Resources for each session, which include links to sermons, articles, and various other items to aid in your planning. Thank you for your patience!]
Continuing in the Spring curriculum of The Gospel Project for Adults, From Conquest to Kingdom, we have been reading through the book of Joshua, but now we transition into Unit 9, entitled There is No Fear of God Before Their Eyes.
This week, your group will be studying Unit 9, Session 1, Following Their Own Gods, a session in the book of Judges, revealing how patterns of sin can develop a firm hold on people; but even though sin brings condemnation, God is gracious to provide deliverance.
So this week, here are your three things to know, read, and do as you prepare for this week's session:
Something to know
After Joshua died, the Israelites became wayward and followed idols. According to God's words, He was just in bringing oppressors and letting them have negative consequences for their actions. They were forewarned but chose not to listen. Yet God, in His compassion, sent judges to help lead them back to Him. And sometimes they listened, and sometimes they didn't. The world, and even those in the church, sometimes see trials and struggles in our lives as actions of an angry God. But we forget to see that our choices, our sin, our desire to ignore God, can lead to trouble. There are many times when God is actually protecting us from even worse consequences and giving us ample opportunities to seek Him and His provision. God is just and He is compassionate. One thing to emphasize in your group is that He is never one without the other.
Something to read
For something to read, we've included a link to an excerpt from Charles Chaput from the blog of Trevin Wax in the Additional Resources entitled You Can't Pass On Faith You Don't Have. Here is a quote from the excerpt:
"In my lifetime, I've had the privilege of knowing many good men and women of my generation—Christians, Jews, and people with no religious faith at all; people who have made the world better by the gift of their lives and their joy in service to others. But the biggest failure, the biggest sadness, of so many people of my ­generation, including parents, educators, and leaders in the Church, is our failure to pass along our faith in a compelling way to the generation now taking our place.
We can blame this on the confusion of the times. We can blame it on our own mistakes in pedagogy. But the real reason faith doesn't matter to so many of our young adults and teens is that—too often—it didn't really matter to us. Not enough to shape our lives. Not enough for us to suffer for it."
Something to do
In our current times, many of us don't like to ruffle feathers. There's enough critics and judgmental people in our world and on social media, so we think it's not our job to call out sin in our world, in our church, or in our sphere of influence. But God takes sin seriously and calls us to encourage each other towards holiness like the judges. So there is a stark difference between being judgmental without love and without God's guidance, and calling out sin in love for the sake of God's righteousness. Many of us, however, don't know how to do that well.
This might take some time and preparation, so consider delegating this activity to a mature Christian from your group. A possible learning example is to prepare mock conversations, how to and how not to have conversations about abortion, promiscuity, confronting sin, etc. Have two mature members act out a right way to have a conversation and a wrong way as examples for your group. Try not to be too exaggerated, but think about how it really plays out in wrong ways or right ways in today's world.