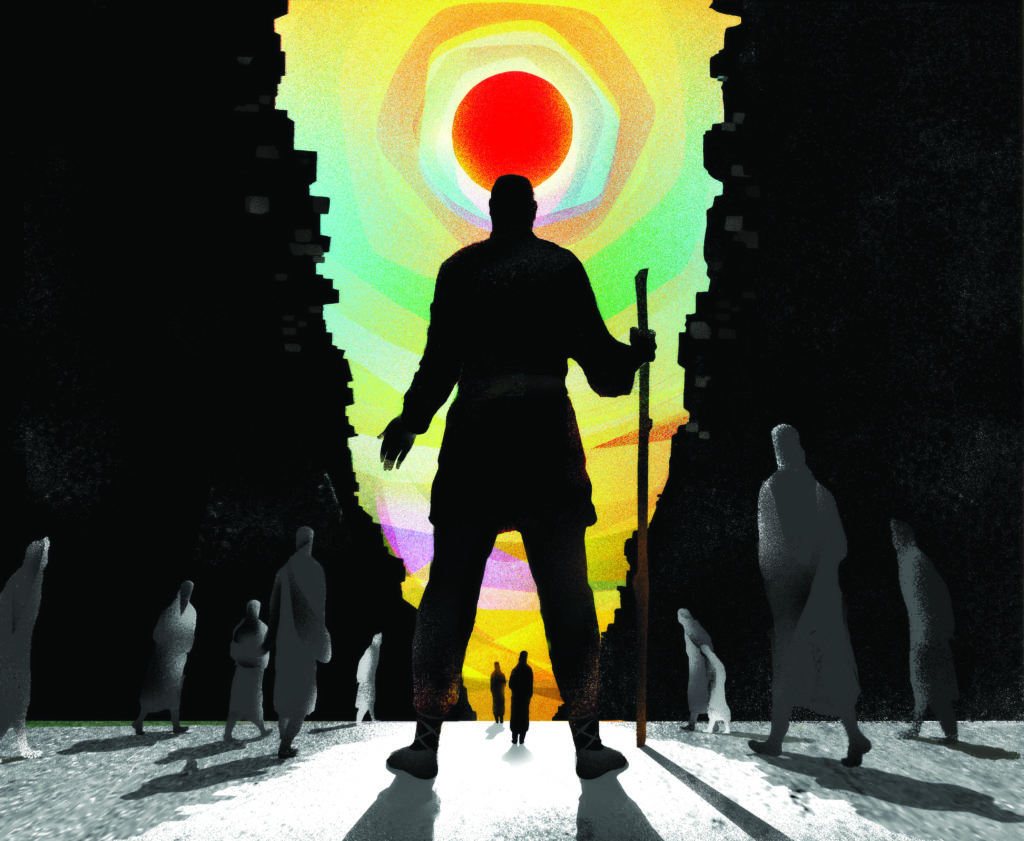 This Week's Training Notes
[Due to a period of time being short-staffed on our team, we have been unable to produce our weekly leader training podcasts for The Gospel Project for Adults for Spring 2022. We plan to begin making these podcasts available again for Summer 2022. We are sorry for the inconvenience but look forward to providing this assistance again soon. In the meantime, we hope the content below helps for your weekly preparation. We also provide weekly devotional blog posts that reflect on the message of each session. And please take advantage of the Additional Resources for each session, which include links to sermons, articles, and various other items to aid in your planning. Thank you for your patience!]
Continuing in the Spring curriculum of The Gospel Project for Adults, From Conquest to Kingdom, we are reading in the book of Judges, seeing how God continues to try to deliver His people from the chains of sin and idolatry.
This week, your group will be studying Unit 9, Session 2, Following His Own Passions, a session about Samson and how God is able to bring salvation to His people, even through the weaknesses of His chosen deliverer.
So this week, here are your three things to know, watch, and do as you prepare for this week's session:
Something to know
God raised up judges to deliver the Israelites: Othniel, Ehud, Deborah and Barak, Gideon, Jephthah, and Samson, and more. Stories like Samson's may seem too familiar for some of your members who have been in church a long time, so don't skip on the Christ connection that many may not see at first glance. Take time to compare and contrast the flawed judges and the one true Judge. Emphasize Jesus as the perfect judge, the perfect deliverer. Only He could truly rescue His people from the grasp of sin, Satan, and death. Before Him, the judges tried but were limited in their character and power.
Something to watch
For something to watch, we've included a link to a video sermon by Carl Bradford in the Additional Resources entitled The Compromise of a Believer's Faith (43:36). Here are some quotes from the sermon:
"I don't know what's worse. That [Samson] took lightly his gift from God or the fact that when God left him, he didn't realize it….
"Samson made more of the rest of his life after he repented than he did in all of his life before. And the same thing is true of us here today…. there is a God that stands ready to forgive us if we will only repent and turn from our ways. In his life, Samson killed 1,030 people, but in his death, he killed at least 3,000 people. Samson returned to God. How do I know Samson returned to God? Because of Hebrews chapter 11, his name is mentioned in the roll, the hall of fame, the roll call of faith."
Something to do
There are so many things in this world that can make us compromise—relationships, fame, money, greed, pride. Samson was swayed by his self-centeredness and desires, straying from God even when he was the one appointed to help deliver Israel. Sometimes we need a voice in our lives to help us keep on the right paths. Consider asking your group if they have someone in their lives that they can talk to about things that might sway them from God's path. If they don't have anyone, try to pair up some people together for accountability, even if it's just for the rest of the quarter. Try to find a way to make sure everyone has someone in their life they can reach out to when compromise is at their doorstep.
Reader Interactions