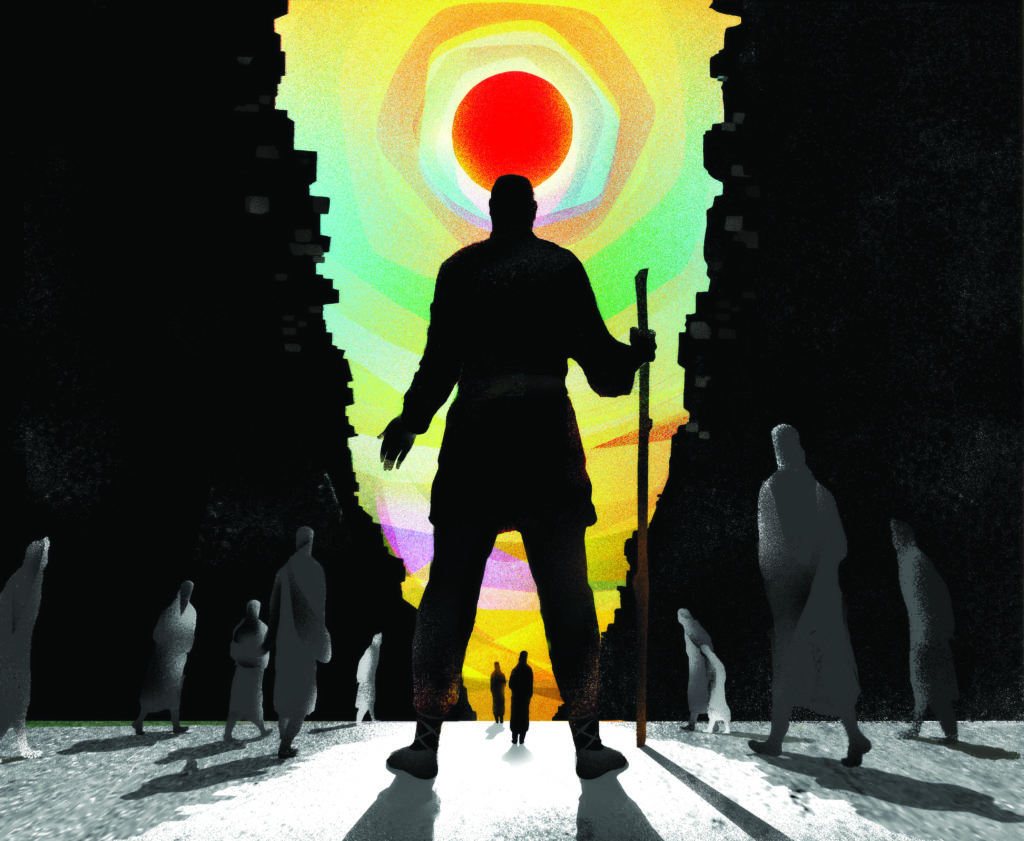 This Week's Training Notes
[Due to a period of time being short-staffed on our team, we have been unable to produce our weekly leader training podcasts for The Gospel Project for Adults for Spring 2022. We plan to begin making these podcasts available again for Summer 2022. We are sorry for the inconvenience but look forward to providing this assistance again soon. In the meantime, we hope the content below helps for your weekly preparation. We also provide weekly devotional blog posts that reflect on the message of each session. And please take advantage of the Additional Resources for each session, which include links to sermons, articles, and various other items to aid in your planning. Thank you for your patience!]
Continuing in the Spring curriculum of The Gospel Project for Adults, From Conquest to Kingdom, we are now in the last session of the unit which focuses on a doctrine lesson. This week's doctrine lesson is on Sin and Death and so we find ourselves in Paul's letter to the Romans.
This week, your group will be studying Unit 9, Session 6, Following Their Own Corruption, a session in Romans, highlighting that everyone is a sinner deserving death, but God has provided the means of rescue through Jesus Christ.
So here are your three things to know, listen to, and do as you prepare for this week's session:
Something to know
In case it seems difficult to bridge between the Israelites' story to Paul's letter to the Romans, reread the commentary for Point 1 of this session to help bridge that gap. The last paragraph also has a great summary about this first passage in the first point—that sin is universal and pervasive. Point 2 also has some essential ideas to not to forget to emphasize in your group time: 1) that death is both physical and spiritual; 2) that everyone is guilty of passive and active sin; 3) and that Adam is a "type of the Coming One." And Point 3 mentions justification and sanctification, so ask to see if anyone has any questions concerning those terms.
There is a lot of theology to cover in this session so if your group members have additional questions that you cannot answer, make sure to write their questions down and later bring it to one of your pastors to help you answer.
Something to listen to
For something to listen to, we've included a link to a sermon by Thomas R. Schreiner in the Additional Resources entitled Here We Go Again! Here is an excerpt from the article:
By the power of the Spirit, we're able to live a new life, a life that is pleasing to God. I like what Francis Schaeffer said… "By God's grace, our lives are substantially, significantly, and observably different." We are "substantially" different. We are not what we were before as believers. We're a new creation now in Jesus Christ. We're "significantly" different. Our desires have changed. Our choices have changed. Our actions have changed. And we're "observably" different. People who knew you before you were a believer will see the difference in your life because you have new attitudes, new affections. You have new patterns in your life. Still I would say the experience recorded here in Romans 7 is part of our story as believers because the flesh is still present in us.
Something to do
Praise be to God for His endless mercies and the gift of His Son! Consider ending this session and this volume and quarter with some praise and worship. Pass out packets of post-its and, while playing worship music, let people write down as many praises and thanks to the Lord for His work and all He has done as they wish. Have a poster board ready and place post-its in the shape of the cross on it. Let everyone come up to read everyone's written praise.
Reader Interactions