The story of Ruth is an incredible story. We see how gracious and good God is. We see the providential care God has for a woman who was not Jewish. She was from Moab—a descendant of Lot, not a child of Abraham. Yet, she became a recipient of God's promise to Abraham because salvation is a gift and is received by faith.
Ruth was married to a Hebrew man who died. She returned to Israel from Moab with her mother-in-law. Ruth was an outsider, a woman without a husband in a land that was not her own. Ruth was vulnerable, but what we see so beautifully in her story is that God protected her and provided for her. In the middle of a famine, God provided food to sustain Ruth. God did more than that; He ultimately provided a husband who redeemed her and saved her from destruction.
Ruth is a picture of what it looks like to trust God in the hard seasons of life. The story of Ruth is the story of you and me. We are outsiders who have no hope in a world cursed by sin. But God did not leave us that way. He provides for us, sustains us, and ultimately redeems us through Jesus.
Ruth brought nothing to her relationship with Boaz but her own need. Boaz saw Ruth, loved her, and redeemed her. From this loving act of redemption, it was from the family of their great-grandson that Jesus would come into the world and in His great love for people, redeem all who put their trust in Him alone.
God shows us His desire to redeem all those who belong to Him by including Ruth in the lineage of Jesus. Remember that in Jesus, we have hope no matter how hopeless our situation looks. Jesus is more than just a friend. He is our kinsman-redeemer.
Tips for Teaching this Week's Session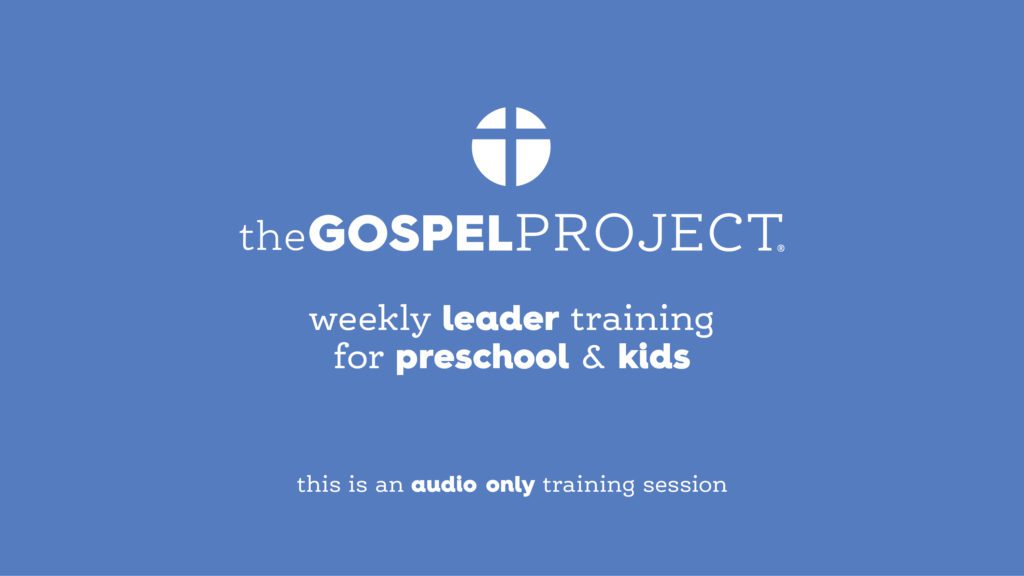 Every week, members of The Gospel Project for Kids team offer guidance to help you as you prepare to teach every session to preschoolers and kids. Listen in as we discuss:
The big idea of the session
Any areas of caution or requiring additional prep time
What we hope God will do through this session
Podcast (kidsleadertraining): Play in new window | Download
This training is available on Ministry Grid, Apple Podcasts, Spotify, Stitcher, and other podcast platforms.
Reader Interactions