David is described in the Bible as a man after God's own heart. (1 Sam. 13:14) Though at times David showed the depth of his depravity, he also demonstrated a love for God that was radical. In 2 Samuel 6, we see this take the form of David dancing with all of his might before the Lord.
There was much external evidence of David's love for God, including his praising and rejoicing, dancing, and playing instruments. We also see in David's life a depth of love for God as evidenced in the way that he prayed.
In 2 Samuel 7:18, after David heard from the Lord through Nathan, we find the beginning of an incredibly humble prayer of thanksgiving to God. David's first response to the great things that God had promised Him was to say, "Who am I, Lord GOD, and what is my house that you have brought me this far?"
David didn't stand up taller or display an attitude that suggested he deserved God's blessing. He actually did just the opposite of that. David recognized that he simply didn't deserve the good things that God had done and had promised to do.
When you think about God's great work in your life or when you read His Word and recall His precious and very great promises, what is your response? Do you find yourself believing you deserve it and wishing there was more, or do you rightfully understand that God alone has brought you this far, leading you to respond in praise and thanksgiving?
This week, take the time to remember some of the great things that God has done in your life, how He saved you and others in your life. Remember how He has given you victory over sin. Remember the things you've seen God do in the lives of friends and family members.
Humbly thank God for what He's done, and boldly ask Him to continue to work—not because you deserve it but because you desire to see, know, and love God more.
Tips for Teaching this Week's Session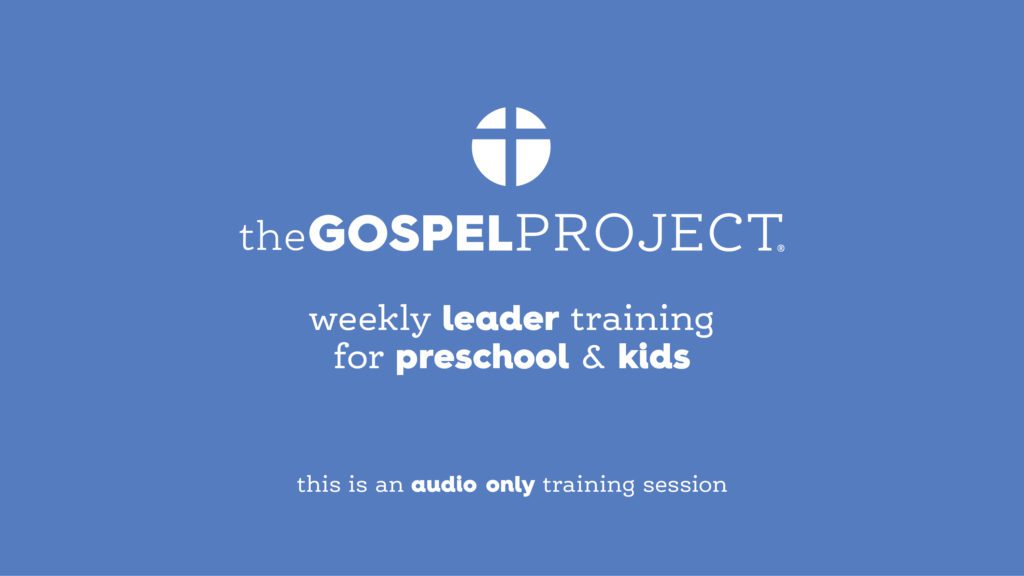 Every week, members of The Gospel Project for Kids team offer guidance to help you as you prepare to teach every session to preschoolers and kids. Listen in as we discuss:
The big idea of the session
Any areas of caution or requiring additional prep time
What we hope God will do through this session
Podcast (kidsleadertraining): Play in new window | Download
This training is available on Ministry Grid, Apple Podcasts, Spotify, Stitcher, and other podcast platforms.
---
Need to contact our team? Connect through The Gospel Project for Kids Community Facebook page or email us.