One of the most glorious ways God shows us His grace is through salvation. Though there are many common graces that apply to everyone—life, breath, relationships, and more; salvation is a gift of God's grace experienced by only some.
In Psalm 51, David recalled the holiness of God, repenting of his sin and ultimately seeking to enjoy the nearness of His gracious God once again. In the midst of this confession, David asked God for many things, one of which was to restore to him the joy of salvation.
Why, in the middle of this moment of confession and repentance, did David ask God to bring back the joy of salvation? If you've ever felt the true weight of your sin, you know that these moments can bring the temptation to lose all joy. Sin can take you to a place that brings misery and heartache more than a sense of nearness and happiness.
In David's lowest moment, he knew what he needed was not just forgiveness for a sin, but a reminder that through faith in the Lord, he had total forgiveness.
David had come to know the depth of his own sin. He understood the implications of the thoughts and actions derived from his wicked heart. And as he discerned these things, he couldn't help but realize that he needed God's full forgiveness. And so David asked the Lord to take him back to the elementary principles of God's salvation.
In moments of failure, it is good for us to return to the cross. It is good for us to return to the salvation that God has given us. When we do, we can recall the fullness of God's forgiveness through the sacrifice of Christ—the shed blood of our Savior who has provided what we need for every moment.
Would you pray today for God to restore the joy of His salvation to you? Ask God to help you remember with gladness the blood of Jesus shed to pay for your sin. Jesus takes our sin and completely frees us to live for Him. God is good to give grace, and He is worthy of all praise.
Tips for Teaching this Week's Session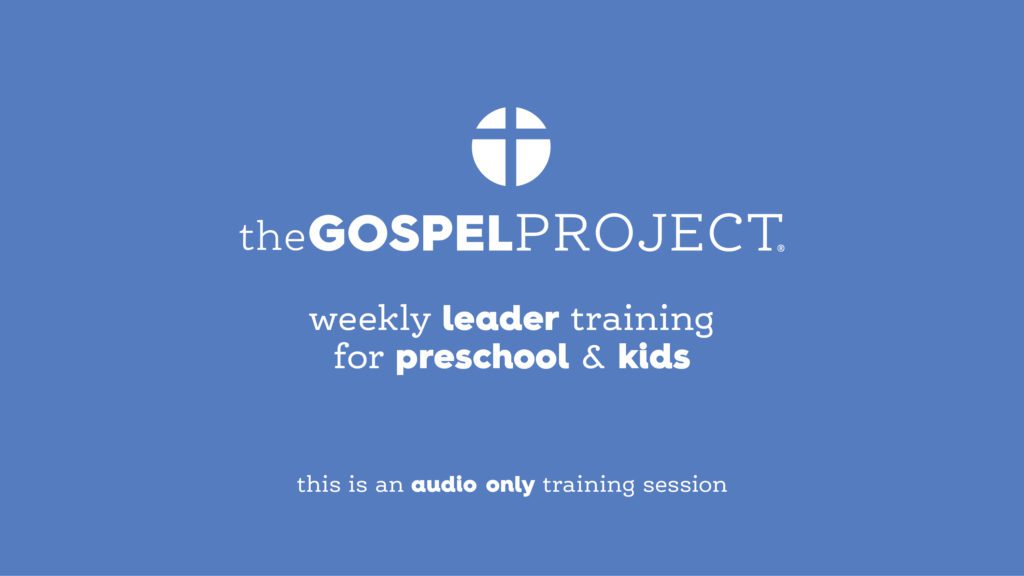 Every week, members of The Gospel Project for Kids team offer guidance to help you as you prepare to teach every session to preschoolers and kids. Listen in as we discuss:
The big idea of the session
Any areas of caution or requiring additional prep time
What we hope God will do through this session
Podcast (kidsleadertraining): Play in new window | Download
This training is available on Ministry Grid, Apple Podcasts, Spotify, Stitcher, and other podcast platforms.
---
Need to contact our team? Connect through The Gospel Project for Kids Community Facebook page or email us.