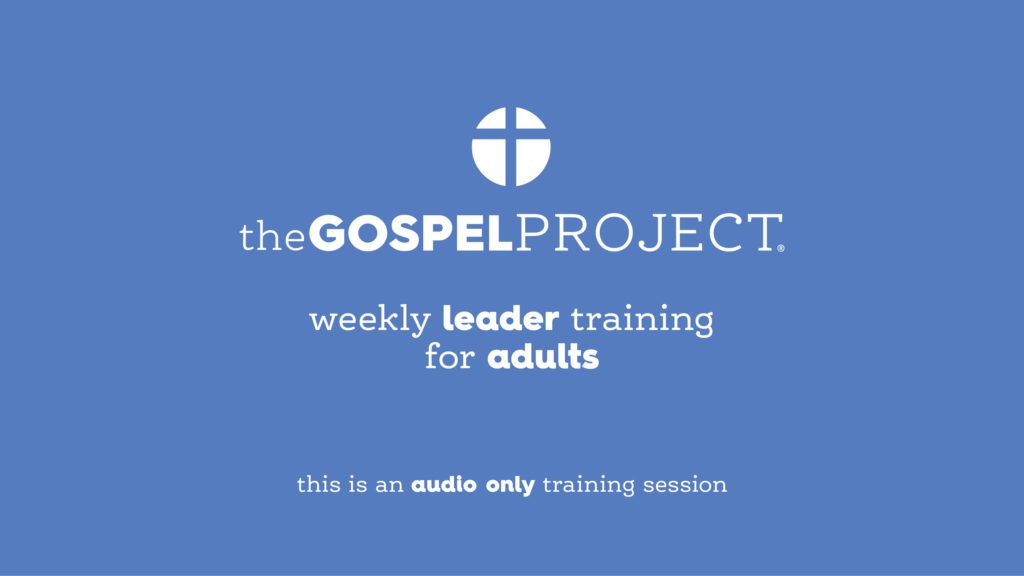 Tips for Teaching This Week's Session of The Gospel Project for Adults
Every week for Volume 4: From Captivity to the Wilderness, Ken Braddy, Lifeway's director of Sunday School, will offer guidance to help leaders prepare to lead and teach each session of The Gospel Project for Adults.
Podcast (adultsleadertraining): Play in new window | Download
This week's training notes:
This week, your group will be studying Unit 5, Session 5, The Means of Worship, which jumps to Leviticus for its passages and focuses on how the sacrificial system refocused God's people, reminding them to trust God, be thankful, and repent of sin. Through these passages, we remind ourselves why Christ's sacrifices was so important and mind-boggling that a perfect, supreme God would give His Son as a sacrifice for rebellious people like us.
So this week, here are your three things to know, watch, and do as you prepare for this week's session:
Something to know
Leviticus is not one of those books we point a new believer to, but it is rich in theology and our understanding of God and His desires for us. At first glance, it may be tedious to read, but throughout the lesson, remind your group members, whether they have read the Bible many times or rarely at all, that these rules and systems from the Old Testament had a purpose, namely revealing a holy and just God, as well as a merciful and forgiving one. Consider spending additional time exploring the commentary of Point 2, on page 109, as well as the Extra commentary on page 113. Having a thorough understanding of the offerings will help you explain its signficance to your members better. Don't forget to connect its meaning with how Christ was our one-time ultimate sacrifice.
Something to watch
For something to watch, this video lesson from R.C. Sproul, Did the Blood of Animal Sacrifices Take Away Sins?, educates us on the sacrificial system and how Christ on the cross fulfills that system. R.C. Sproul reminds us:
"The chief element of worship in the life of a believer is the making of an offering or a sacrifice of praise."
Throughout the Bible from the beginning, the whole system of sacrifice grew and gained deeper meaning. He elaborates on the idea of "expiation" and "propitiation" which is a helpful resource. Only 24 minutes, this is a must-listen!
Something to do
Consider having a worship time before your meeting starts or as a separate activity. We know worship is more than just singing and music. In our singing and music, however, we come before God in praise, lament, humility, and repentance. Our system of worship looks a little different from the system of worship of the Old Testament, but both are worship. Because of Christ, however, we find life and song and grace in our worship, as opposed to death and smoke and law.
Reader Interactions